ANALYSIS OF SCIENCE LITERACY ABILITY OF JUNIOR HIGH SCHOOL STUDENTS BASED ON PROGRAMME FOR INTERNATIONAL STUDENT ASSESSEMENT (PISA)
Latifatus Sholikah
(1*)
, Faninda Novika Pertiwi
(2)
(1)&nbspTadris Ilmu Pengetahuan Alam Department, IAIN Ponorogo, Indonesia.
(2)&nbspTadris Ilmu Pengetahuan Alam Department, IAIN Ponorogo, Indonesia.
(*) Corresponding Author
Abstract
This study aims to analyze the scientific literacy skills of students at MTs N 2 Ponorogo. Science literacy is individual ability to apply the principles of science in everyday life, especially in making decisions and get involved in science issues. This research is fundamental in determining students' scientific literacy skills which are an important ability in facing the challenges of the 21st century. The research method used is qualitative with a naturalistic design. The subjects of this study were 9 students using techniques purpossive sampling. The data collection techniques used were tests and interviews. In addition, science teachers also play a role as supporting subjects. The test in this study used a scientific literacy test adapted from PISA. The test is only on the aspect of scientific competence with indicators explaining scientific phenomena, evaluating and designing inquiry approaches, interpreting data and evidence scientifically. Meanwhile, interviews were conducted in an unstructured manner. Data analysis used Miles and Huberman's model, namely data reduction, data presentation, conclusion and verification. The results showed that students had an average scientific literacy ability of 76.85 in the "good" category"
Keywords
Science Literacy, PISA, 21st Century
References
Awara, N. (2019). Analisis Kemampuan Literasi Sains Siswa Kelas X MIA MAN 2 Payakumbuh Pada Pembelajaran Biologi Berdasarkan PISA 2015. IAIN Batusangkar.
Azrai, E. P., Suryanda, A., Wulaningsih, R. D., & Sumiyati, U. K. (2020). Kemampuan Berpikir Kritis dan Literasi Sains Siswa SMA di Jakarta Timur. Edusains, 12(1), 89–97.
Bagasta, A. R., Rahmawati, D., M., D. M. F. Y., Wahyuni, I. P., & Prayitno, B. A. (2018). Profil Kemampuan Literasi Sains Peserta Didik di Salah Satu SMA Negeri Kota Sragen. PEDAGOGIA: Jurnal Pendidikan, 7(2), 121–129.
Dwiyanti, A. N., & Rahayuni, G. (2019). Analisis Sikap Literasi Sains Calon Guru SD Berdasarkan Programme for International Student Assesment (PISA) Aris. PANCAR, 3(1), 226–231.
Ekohariadi. (2009). Faktor-Faktor yang Mempengaruhi Literasi Sains Siswa Indonesia Berusia 15 Tahun. Jurnal Pendidikan Dasar, 10(1), 29–43.
Faizah, N. A., & Shofiyah, N. (2018). Profil Literasi Sains Siswa di SMP Negeri Perkotaan dan Pedesaan. Science Education Journal (SEJ), 2(1), 25–35.
Hasasiyah, S. H., Hutomo, B. A., Subali, B., & Marwoto, P. (2020). Analisis Kemampuan Literasi Sains Siswa SMP pada Materi Sirkulasi Darah. Jurnal Penelitian Pendidikan IPA, 6(1), 5–9.
Hidayah, N., Rusilowati, A., & Masturi, M. (2019). Analisis Profil Kemampua Literasi Sains Siswa SMP/MTs di Kabupaten Pati. Phenomenon : Jurnal Pendidikan MIPA, 9(1), 36–47.
Hidayati, A. R., Fadly, W., & Ekapti, R. F. (2021). Jurnal Tadris IPA Indonesia Analisis Keterampilan Berpikir Kritis Siswa pada Pembelajaran IPA. Jurnal Tadris IPA Indonesia, 1(1), 34–48.
Huryah, F., Sumarmin, R., & Effendi, J. (2017). Analisis Capaian Literasi Sains Biologi Siswa SMA Kelas X Sekota Padang. Jurnal Eksakta Pendidikan (Jep), 1(2), 72–79.
Muhammad, S. N., Listiani, L., & Adhani, A. (2018). Hubungan Antara Literasi Sains dan Rasa Ingin Tahu Siswa pada Materi Ekosistem. Natural: Jurnal Ilmiah Pendidikan IPA, 5(2), 112–116.
Narut, Y. F., & Supradi, K. (2019). Literasi Sains Peserta Didik dalam Pembelajaran IPA di Indonesia. Jurnal Inovasi Pendidikan Dasar, 3(1), 61–69.
Novili, W. I., Utari, S., Saepuzaman, D., & Karim, S. (2017). Penerapan Scientific Approach dalam Upaya Melatihkan Literasi Saintifik dalam Domain Kompetensi dan Domain Pengetahuan Siswa SMP pada Topik Kalor. Jurnal Penelitian Pembelajaran Fisika, 8(1), 57–63.
OECD. (2019). "PISA 2018 Science Framework", in PISA 2018 Assessment and Analytical Framework. http://www.oecd.org/, 97–118.
Pertiwi, U. D., Atanti, R. D., & Ismawati, R. (2018). Pentingnya Literasi Sains pada Pembelajaran IPA SMP Abad 21. Indonesian Journal of Natural Science Education (IJNSE), 1(1), 24–29.
Pratiwi, S. N., Cari, C., & Aminah, N. S. (2019). Pembelajaran IPA Abad 21 dengan Literasi Sains Siswa. Jurnal Materi Dan Pembelajaran Fisika (JMPF), 9, 34–42.
Pujiati, A. (2019). Peningkatan Literasi Sains dengan Pembelajaran STEM Di Era Revolusi Industri 4.0. Universitas Indraprasta PGRI Jakarta, 2(80), 547–554.
Raehanah, Khatimah, H., & Suhirman. (2020). Pengaruh Model Pembelajaran Project Based Learning terhadap Kreatifitas Berpikir Dan Literasi Sains Siswa SMA N 1 Gerung Tahun 2018/2019. Spin Jurnal Kimia & Pendidikan Kimia, 2(1), 13–26.
Rahmawati, N. A. (2020). Pengaruh Model PjBL (Project Based Learning) Berwawasan Lingkungan terhadap Keterampilan Observasi Peserta Didik Kelas VII Reguler pada Tema Pencemaran Lingkungan di SMP N 1 Jenangan Ponorogo. IAIN Ponorogo.
Saija, M. (2019). Profil Kemampuan Literasi Kimia Siswa SMA Negeri 3 Ambon. Jurnal Kiprah, 7(2), 99–106.
Sujudi, M. S., Idris, T., S, S., & Handayani, P. H. (2020). Profil Kemampuan Literasi Sains Siswa SMP Islam As-Shofa Kota Pekanbaru Berdasarkan PISA. Journal of Natural Science and Integration, 3(1), 58–69.
Wulandari, N., & Sholihin, H. (2016). Analisis Kemampuan Literasi Sains pada Aspek Pengetahuan dan Kompetensi Sains Siswa SMP pada Materi Kalor. Edusains, 8(1), 66–73.
Yuliati, Y. (2017). Literasi Sains dalam Pembelajaran IPA. Jurnal Cakrawala Pendas, 3(2), 21–28.
DOI:
https://doi.org/10.21154/insecta.v2i1.2922
Refbacks
There are currently no refbacks.
Copyright (c) 2021 Latifatus Sholikah, Faninda Novika Pertiwi

This work is licensed under a
Creative Commons Attribution-NonCommercial 4.0 International License
.
Indexed by:
- Moraref
- Crossref
- Garuda
____________________________________________________________________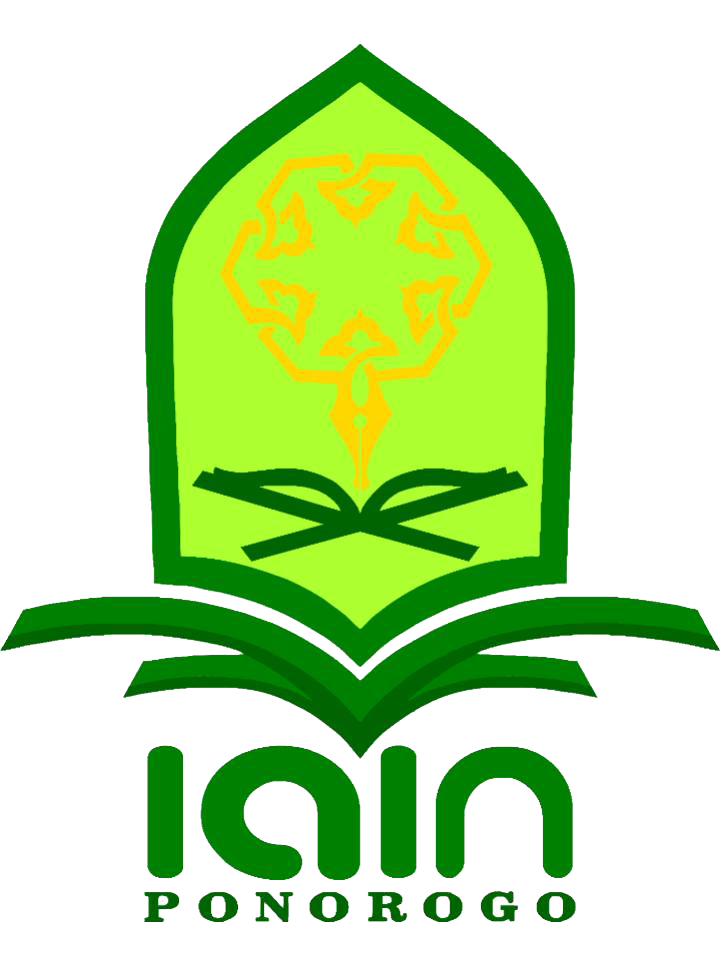 Integrative Science Education and Teaching Activity Journal
Jurusan Tadris IPA, Fakultas Tarbiyah dan Ilmu Keguruan, IAIN Ponorogo 
Jalan Pramuka No. 156, Ponorogo, Jawa Timur, Indonesia
Po. Box. 116 Kodepos 63471
email: insecta@iainponorogo.ac.id
Map Coordinate: Lat-7 ° 51'46 " Long 111 ° 29'32"