THE EFFECT OF ONLINE GUIDED INQUIRY LABORATORY TOWARD STUDENTS' CRITICAL THINKING ABILITY
Imawati Rohana
(1)
, Wayan Suana
(2)
, I Dewa Putu Nyeneng
(3)
, Kartini Herlina
(4*)
(1)&nbspUniversitas Lampung, Indonesia
(2)&nbspUniversitas Lampung, Indonesia
(3)&nbspUniversitas Lampung, Indonesia
(4)&nbspUniversitas Lampung, Indonesia
(*) Corresponding Author
Abstract
This study aimed to determine the effect of online through guided inquiry laboratory toward students' critical thinking ability. This research was carried out at MAN 1 Central Lampung in the 2021/2022 academic year with a sample consisting of two classes and a total of 64 students. The research design was a one group pre-test post-test design. The experiment was conducted by applying five stages of guided inquiry laboratory learning models, namely observation, manipulation, generalization, verification, and application. The results showed that there were differences in critical thinking ability before and after treatment with an average pre-test value of 30.76 and post-test 56.25 and an average N-Gain of 0.36 in the medium category. The results of hypothesis testing through paired sample t-test obtained sig value. (2-tailed) of 0.000. Thus, it can be concluded that there are positive and significant influence in physics learning through an online guided inquiry laboratory toward students' critical thinking ability.
Keywords
Giuded Inquiry Laboratory; Critical Thinking; Online Learning; PhET Simulation
References
Ade Febri, S., & Sarwanto, D. H. (2020). Guided inquiry lab: Its effect to improve student's critical thinking on mechanics. Jurnal Ilmiah Pendidikan Fisika Al-Biruni, 9(1), 87–97.
Aini, Z., Ramdani, A., & Raksun, A. (2018). A Mastery of biological concept and critical thinking ability differences of grade ten dtufent of MAN 1 Praya on the implementation of cooperative based learning group investigation type and guided inquiry based learning. Jurnal Pijar MIPA, 13(1), 19–23.
Ambarita, J. (2020). Multimedia Interaktif Berbasis Karakter Di Masa Pandemi Covid 19. Prosiding SNITT Poltekba, 4, 370–380.
Anggreani, C. (2015). Peningkatan Kemampuan Berpikir Kritis Melalui Metode Eksperimen Berbasis Lingkungan. Jurnal Pendidikan Usia Dini, 9(2), 343–360.
Bilkisda, I. Z., & Sudibyo, E. (2021). Pengaruh Pembelajaran E-Learning Edmodo Terhadap Kemampuan Berpikir Kritis Siswa Smp Pada Materi Kalor Dan Perpindahannya. PENSA: E-JURNAL PENDIDIKAN SAINS, 9(2), 193–198.
Dewi, E. K., & Winata, H. (2018). Analisis Penerapan Model Pembelajaran Kooperatif Tipe Student Facilitator and Explaining dalam Meningkatkan Kemampuan Berpikir Kritis Peserta Didik. Jurnal Pendidikan Manajemen Perkantoran (JPManper), 3(2), 214–225.
Diani, I. A., Rahayu, S., & Verawati, N. (2019). Pengaruh Model Pembelajaran Berbasis Masalah Dan Pengetahuan Awal Terhadap Kemampuan Berpikir Kritis Fisika Siswa Kelas X. Konstan: Jurnal Fisika Dan Pendidikan Fisika, 4 (1), 287.
Ennis, R. H. (1985). Goals for a critical thinking curriculum. Developing Minds: A Resource Book for Teaching Thinking. Alexandria, VA: Association for Supervision and Curriculum Development, 68–72.
Gantina, N. (2016). Pengaruh Metode Pembelajaran Eksperimen terhadap Kemampuan Berpikir Kritis Siswa pada Pembelajaran IPA. TULIP (Tulisan Ilmiah Pendidikan), 5(2), 1–11.
Hamdani, M., Prayitno, B. A., & Karyanto, P. (2019). Meningkatkan Kemampuan Berpikir Kritis Melalui Metode Eksperimen. Proceeding Biology Education Conference: Biology, Science, Enviromental, and Learning, 16(1), 139–145.
Isnaeni, W., Prasetyo, A. P. B., & Atikasari, S. (2012). Pengaruh Pendekatan Problem-Based Learning Dalam Materi Pencemaran Lingkungan Terhadap Kemampuan Analisis. Journal of Biology Education, 1(3), 219–227.
Kurnianto, P., & Dwijanant, P. (2010). Pengembangan kemampuan menyimpulkan dan mengkomunikasikan konsep fisika melalui kegiatan praktikum fisika sederhana. Jurnal Pendidikan Fisika Indonesia, 6(1).
Luzyawati, L. (2017). Analisis kemampuan berpikir kritis siswa SMA materi alat indera melalui model pembelajaran inquiry pictorial riddle. Edu Sains: Jurnal Pendidikan Sains Dan Matematika, 5(2), 9–21.
Marudut, M. R. H., Bachtiar, I. G., Kadir, K., & Iasha, V. (2020). Peningkatan Kemampuan Berpikir Kritis dalam Pembelajaran IPA melalui Pendekatan Keterampilan Proses. Jurnal Basicedu, 4(3), 577–585.
Mustofa, Z. (2018). The Description of Student Understanding about Elasticity Concept. Jurnal Penelitian & Pengembangan Pendidikan Fisika, 4(1), 27–34.
Noor, M. E., Hardyanto, W., & Wibawanto, H. (2017). Penggunaan E-Learning dalam pembelajaran berbasis proyek di SMA Negeri 1 Jepara. Innovative Journal of Curriculum and Educational Technology, 6(1), 17–26.
Nugraha, A. P., Juhadi, J., & Santoso, A. B. (2020). Pemanfaatan Media E-Learning Berbasis Jejaring Sosial Facebook Sebagai Sarana Pembelajaran Geografi di SMA Kota Semarang. Edu Geography, 8(1), 67–72.
Nuryanti, L., Zubaidah, S., & Diantoro, M. (2018). Analisis kemampuan berpikir kritis siswa SMP. Jurnal Pendidikan: Teori, Penelitian, Dan Pengembangan, 3(2), 155–158.
Patonah, S. (2014). Elemen bernalar tujuan pada pembelajaran IPA melalui pendekatan metakognitif siswa SMP. Jurnal Pendidikan IPA Indonesia, 3(2), 128–133.
Sa'diyah, H., Sarwanto, S., & Sukarmin, S. (2017). Analysis of students' difficulties on the material elasticity and harmonic oscillation in the inquiry-based physics learning in senior high school. International Journal of Science and Applied Science: Conference Series, 2(1), 139–155.
Santosa, F. H., Negara, H. R. P., & Bahri, S. (2020). Efektivitas pembelajaran google classroom terhadap kemampuan penalaran matematis siswa. Jurnal Pemikiran Dan Penelitian Pendidikan Matematika (JP3M), 3(1), 62–70.
Saputri, A. C., Rinanto, Y., & Prasetyanti, N. M. (2019). Improving Students' Critical Thinking Skills in Cell-Metabolism Learning Using Stimulating Higher Order Thinking Skills Model. International Journal of Instruction, 12(1), 327–342.
Sari, N. I., & Septiani, E. (2020). Peningkatan Kemampuan Berdiskusi melalui Learning Problem Solving dan Berpikir Kritis pada Siswa Kelas IX SMA 1 Cawang Baru, Jakarta Timur. PROSIDING SAMASTA.
Setiono, I., & Tadeus, D. Y. (2018). Hubungan Antara Mata Kuliah Fisika Terapan Dalam Kontribusinya Terhadap Mata Kuliah Keahlian Pada Mahasiswa Program Diploma III Teknik Elektro Sekolah Vokasi Universitas Diponegoro. Gema Teknologi, 20(1), 6–9.
Sianturi, A., Sipayung, T. N., & Simorangkir, F. M. A. (2018). Pengaruh model problem based learning (PBL) terhadap kemampuan berpikir kritis matematis siswa SMPN 5 Sumbul. UNION: Jurnal Pendidikan Matematika, 6(1), 29–42.
Sutama, I. N., Arnyana, I. B. P., & Swasta, I. B. J. (2014). Pengaruh model pembelajaran inkuiri terhadap ketrampilan berpikir kritis dan ketrampilan proses sains pada pelajaran biologi Kelas XI IPA SMA Negeri 2 Amlapura. Jurnal Pendidikan Dan Pembelajaran IPA Indonesia, 4(1).
Tamami, F., Rokhmat, J., & Gunada, I. W. (2017). Pengaruh Pendekatan Berpikir Kausalitik Scaffolding Tipe 2a Modifikasi Berbantuan LKS Terhadap Kemampuan Pemecahan Masalah Optik Geometri Dan Kreativitas Siswa Kelas XI SMAN 1 Mataram. Jurnal Pendidikan Fisika Dan Teknologi, 3(1), 76–83.
Triwiyono. (2011). Program Pembelajaran Fisika Menggunakan Metode Eksperimen Terbimbing Untuk Meningkatkan Keterampilan Berpikir Kritis. Jurnal Pendidikan Fisika Indonesia, 7(2), 80–83.
Usmeldi, U., Amini, R., & Trisna, S. (2017). The development of research-based learning model with science, environment, technology, and society approaches to improve critical thinking of students. Jurnal Pendidikan IPA Indonesia, 6(2), 318–325.
Verawati, N. N. S. P. (2020). Efektivitas Penggunaan E-Learning dalam Pengajaran di Kelas untuk Meningkatkan Kemampuan Berpikir Kritis Mahasiswa. Jurnal Ilmiah IKIP Mataram, 7(2), 168–175.
Wenning, C. J. (2011). The levels of inquiry model of science teaching. Journal of Physics Teacher Education Online, 6(2), 9–16.
Wicaksono, I., Indrawati, I., & Supeno, S. (2020). PhET (PHYSICS EDUCATION TECHNOLOGY) SEBAGAI MEDIA PEMBELAJARAN UNTUK MENINGKATKAN KEMAMPUAN BERPIKIR KRITIS SISWA. FKIP E-PROCEEDING, 5(1), 1–5.
Windarti, W., Kirana, T., & Widodo, W. (2017). MELATIH KETERAMPILAN BERPIKIR KRITIS MENGGUNAKAN METODE PEMBELAJARAN PENEMUAN TERBIMBING (GUIDED DISCOVERY) PADA SISWA SMP. JPPS (Jurnal Penelitian Pendidikan Sains), 3(1), 274–281.
Zahara, S. R., Yusrizal, Y., & Rahwanto, A. (2015). Pengaruh Penggunaan Media Komputer Berbasis Simulasi Physics Education Technology (PhET) Terhadap Hasil Belajar Dan Keterampilan Berfikir Kritis Siswa Pada Materi Fluida Statis. Jurnal Pendidikan Sains Indonesia, 3(1), 251–258.
Zulmi, F. A., & Akhlis, I. (2020). Pengembangan LKPD Berekstensi EPUB Berbasis Discovery Learning Untuk Mengembangkan Keterampilan Berpikir Kritis Peserta Didik. UPEJ Unnes Physics Education Journal, 9(2), 209–216.
Zuriah, N. (2020). Strategy for Implementing Blended Learning With Google Classroom during the COVID-19 Pandemic Era in Higher Education. Advances in Social Science, Education and Humanities Research 477 (Iccd), 559–563.
DOI:
https://doi.org/10.21154/insecta.v3i1.3848
Refbacks
There are currently no refbacks.
Copyright (c) 2022 Imawati Rohana, Wayan Suana, I Dewa Putu Nyeneng, Kartini Herlina

This work is licensed under a
Creative Commons Attribution-NonCommercial 4.0 International License
.
Indexed by:
- Moraref
- Crossref
- Garuda
____________________________________________________________________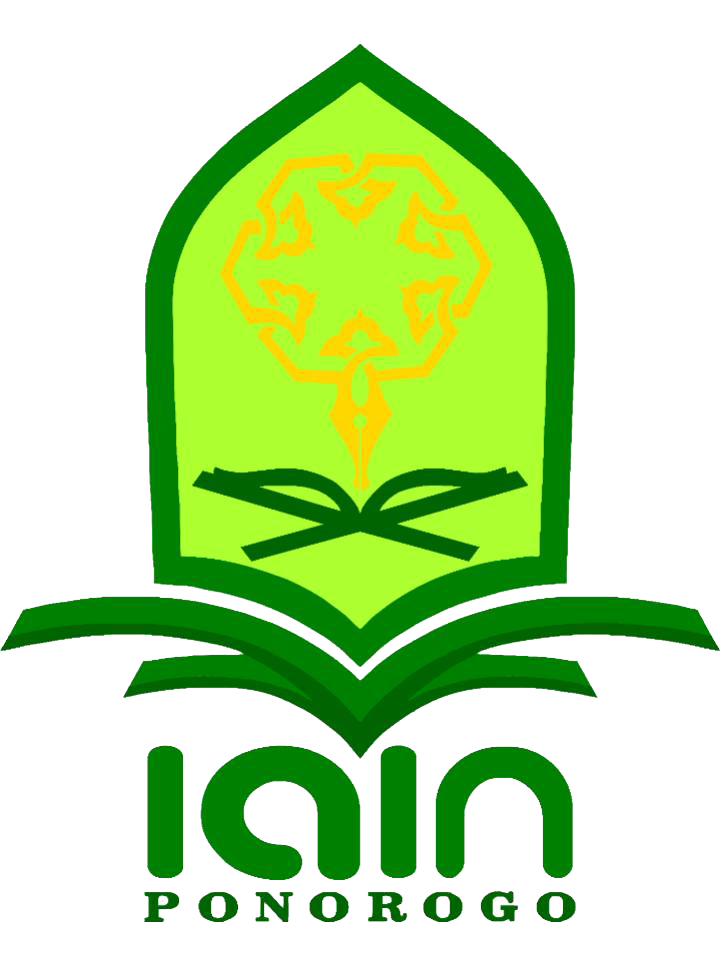 Integrative Science Education and Teaching Activity Journal
Jurusan Tadris IPA, Fakultas Tarbiyah dan Ilmu Keguruan, IAIN Ponorogo 
Jalan Pramuka No. 156, Ponorogo, Jawa Timur, Indonesia
Po. Box. 116 Kodepos 63471
email: insecta@iainponorogo.ac.id
Map Coordinate: Lat-7 ° 51'46 " Long 111 ° 29'32"