DEVELOPMENT OF ANGIOSPERMAL ENCYCLOPEDIA IN THE JAVA TRADITION IN KALIWINING VILLAGE AS A SUPPORTING BOOK FOR JUNIOR HIGH SCHOOL STUDENTS
Lailatul Ulfa Magfiroh
(1*)
, Dinar Maftukh Fajar
(2)
(1)&nbspUniveristas Islam Negeri Kiai Haji Achmad Siddiq Jember, Indonesia
(2)&nbspUniveristas Islam Negeri Kiai Haji Achmad Siddiq Jember, Indonesia
(*) Corresponding Author
Abstract
This research aimed to describe the validity of the Angiosperm plant's encyclopedia in the Javanese tradition of Kaliwining Village and to describe the students' responses to the development of an encyclopedia of Angiosperm plants in the Javanese tradition of Kaliwining Villages. This research uses Research and Development (R&D) method with a 4D research model developed by Thiagarajan. In this research only 3 stages were carried out, there are Define, Design, and Develop. The subject consisted of validators, there are 2 expert lecturers, 1 science teacher, 6 students in the small-scale test, and 32 students in the large-scale test at SMPN 2 Rambipuji. The result of this research obtained an average percentage of validity tests, there are material experts of 90.91%, media experts of 97.65%, and science teachers of 90.91% with every valid category. Small-scale tests obtained an average percentage of 90.95%, which means that it can be used without revision, continued to large-scale tests the result of the average percentage is 85.98%, which means it is very suitable to be used as a supporting book.
Keywords
Supporting book; Angiosperm encyclopedia; Javanese tradition; Kaliwining villages
References
Akbar, Sa'dun. (2016). Instrumen Perangkat Pembelajaran. Bandung: Remaja Rosdakarya.
Arifin, Zainal. (2012). Evaluasi Pembelajaran Cetakan Ke-2. Jakarta: Direktorat Jenderal Pendidikan Islam, Kementerian Agama.
Briekell, Christopher. (2019). Encyclopedia of Plants and Flower. United States: DK Publishing.
Campbell, N.A., Reece, J., Ury, Lisa A., Cain, Michael L., Wasserman, S., & Minorsky, P. (2016). Campbell Biology Eleventh Editon. New York: Pearson Education.
Evizal, Rusdi. (2013). Tanaman Rempah dan Fitokarma. Lampung: Lembaga Penelitian Universitas Lampung.
Fajar, Dinar Maftukh. (2019). Menggapai Hikmah dalam Pembelajaran Sains. Yogyakarta: Lintas Nalar
Gregg, Susan. (2014). The Complete Illustrated Encyclopedia of Magical Plants (Revised). USA: Fair Winds Press.
Hakim, Luchman. (2015). Rempah dan Herba Kebun-Pekarangan Rumah Masyarakat: Keragaman Sumber Fitokarma dan Wisata Kesehatan-Kebugaran. Yogyakarta: Diandra Creative.
Heywood, V.H., Brummitt, R.K., Culham, A., & Seberg, O. (2015). Flowering Plants (A Pictoral Guide to The World's Flora). New York: Chartwell Books.
Irawati, I. (2015). Pengembangan Ensiklopedi Keanekaragaman Tumbuhan Angiospermae Berbasis Potensi Lokal di MTs Negeri Seyegan dengan Muatan Keislaman. Unpublished Thesis: UIN Sunan Kalijaga.
Kementerian Pendidikan dan Kebudayaan Republik Indonesia. (2008). Kamus Besar Bahasa Indonesia. Jakarta : Badan Pengembangan Bahasa dan Perbukuan.
Lasa & Istiana, Purwani. (2016). Materi Pokok Penyusunan Artikel dan Publikasi Sekunder Cetakan ke-4. Tangerang Selatan: Universitas Terbuka.
Nailiyah, M., Subiki, & Wahyuni, S. (2016). Pengembangan Modul IPA Tematik Berbasis Etnosains Kabupaten Jember pada Tema Budidaya Tanaman Tembakau di SMP. Jurnal Pembelajaran Fisika, 5(3), 261-269.
Nizar, S., Ulung, Y., & Susanti, R. (2017). Pengembangan Ensiklopedia Tanman Obat Koleksi PT. Sidomuncul sebagai Media Pembelajaran Materi Plantae Kelas X SMA. Journal of Biology Education, 6(1), 11-18.
Pusat Pengembangan dan Perlindungan Bahasa dan Sastra. (2019). Petunjuk Teknis Penyusunan Ensiklopedia. Kementrian Pendidikan dan Kebudayaan.
Pusat Perbukuan. (2008). Pedoman Penulisan Buku Nonteks (Buku Pengayaan, Referensi, dan Panduan Pendidik). Jakarta: Departemen Pendidikan Nasional.
Prihartanta, W. (2015). Ensiklopedia Umum. Jurnal Adabiya, 5(85), 1-14.
Sahlan. (2015). Evaluasi Pembelajaran: Panduan Praktis Bagi Pendidik dan Calon Pendidik. Jember: STAIN Press.
Setiadi, A. E., & Setiawati, E. (2016). Pengembangan Ensiklopedia Keanekaragaman Hewan Vertebrata Berbasis Spesimen. Jurnal Ilmiah Biologi "Bioscientist", 1, 11-20.
Steenis. (2013). Flora (Untuk Sekolah di Indonesia). Jakarta: Balai Pustaka.
Sugiyono. (2019). Metode Penelitian & Pengembangan (Research and Development) Cetakan ke-4. Bandung: Alfabeta.
Suhandono. (2000). Klasifikasi Folk Biologi dalam Bahasa Jawa Sebuah Pengamatan Awal. Jurnal Humaniora, 12(2), 225-230.
Susena, Mona A., K., Rida Oktarida, & Wahyuni, Indria. (2018). Ensiklopedia Tanaman Pangan dan Obat (Berbasis Pemanfaatan Keanekaragaman Hayati di Masyarakat Adat Baduy). Serang: FKIP Untirta Publishing.
Suwito, Sriyanto, A., & Hidayat, A. (2015). Tradisi dan Ritual Kematian Wong Islam Jawa. Jurnal Kebudayaan Islam, 13(2), 197-216.
Utami, L. P. (2016). Teori Kontruktivisme dan Teori Sosiokultural: Aplikasi dalam Pengajaran Bahasa Inggris. Jurnal PRASI, 11(1), 4-11.
Thiagarajan, S., Semmel, D. S & Semmel, M.I.. (1974). Instructional Development for Training Teachers of Exceptional Children (A Sourcebook). Minneapolis, Minnesota: Leadership Training Institute/Special Education, University of Minnesota.
Tjitrosoepomo, Gembong. (2013). Taksonomi Tumbuhan (Spermatophyta). Yogyakarta: Gadjah Mada University Press.
Utami, Lokita Punamika. (2016). Teori Konstruktivisme dan Teori Sosiokultural: Aplikasi dalam Pengajaran Bahasa Inggris. Jurnal PRASI, 11(1), 4-11.
Widyaningrum, Listiani. (2017). Tradisi Adat Jawa dalam Menyambut Kelahiran Bayi. JOM FISIP, 4(2), 1-15.
Yayasan Peduli Konservasi Alam Indonesia. (2008). Tumbuhan Obat Halimun (Melestarikan Kekayaan Sumberdaya Alam dan Kearifan Lokal). Sukabumi: Kelompok Masyarakat Desa Simasari dan Yayasan Peduli Konservasi Alam Indonesia.
DOI:
https://doi.org/10.21154/insecta.v3i1.3960
Refbacks
There are currently no refbacks.
Copyright (c) 2022 Lailatul Ulfa Magfiroh, Dinar Maftukh Fajar

This work is licensed under a
Creative Commons Attribution-NonCommercial 4.0 International License
.
Indexed by:
- Moraref
- Crossref
- Garuda
____________________________________________________________________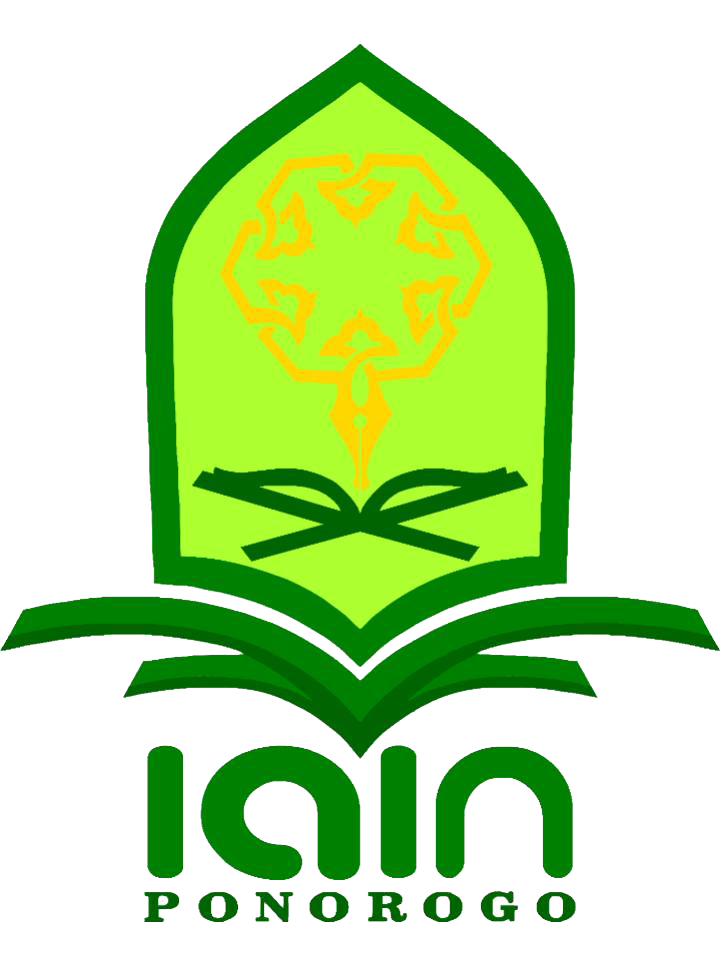 Integrative Science Education and Teaching Activity Journal
Jurusan Tadris IPA, Fakultas Tarbiyah dan Ilmu Keguruan, IAIN Ponorogo 
Jalan Pramuka No. 156, Ponorogo, Jawa Timur, Indonesia
Po. Box. 116 Kodepos 63471
email: insecta@iainponorogo.ac.id
Map Coordinate: Lat-7 ° 51'46 " Long 111 ° 29'32"