THE EFFECT OF DIGITAL LITERACY SKILLS ON IMPROVING TEACHER CREATIVITY
Juan David Martinez Zayas
(1)
, Nurhayati Rofi'ah
(2*)
(1)&nbspKansas University, Lawrence, United States
(2)&nbspPublic Elementary School 1 Sigedang Wonosobo, Indonesia
(*) Corresponding Author
Abstract
The current education requires a new teaching approach based on digital literacy because today's students experience different needs based on the technological era. To face this reality, teachers must be creative because technology is changing so fast and students' digital literacy are more advanced than their educators. A good way how to develop teachers' creativity is by introducing a digital literacy education program for preservice and in-service teachers from different levels. This research paper is conducted by theoretical research method. Data are collected by a theoretical review technique. Also, this research design is based on a descriptive approach. The study is focused on teachers' creativity development by increasing digital literacy. Papers related to the topic under study were searched on educational journals.  The main goal of this paper is to find out how digital literacy skills influence educators' creativity development. Findings show that the use of technology develops various skills such as problem-solving, productivity, collaborative imagination, curiosity, and other factors that increase creativity. Current researchers also find that technology enhances teachers', motivation, cooperation, and creation.  Overall, children of this age are involved with technology every day, and for them is almost natural to deal with this reality, for this reason, this paper suggests that digital literacy skills must be inculcated in teachers from all levels by different methods to face the reality.
Keywords
Digital literacy; Creativity; Teachers.
References
Asari, Andi, Taufiq Kurniawan, Sokhibul Ansor, dan Andika Bagus Nur Rahma Putra. (2019). Kompetensi Literasi Digital Bagi Guru Dan Pelajar Di Lingkungan Sekolah Kabupaten Malang. Jurnal Kajian Perpustakaan dan informasi 3(2), 98-106.
Darti, Ni Wayan. (2020). Upaya Meningkatkan Keterampilan Guru Dalam Menerapkan Literasi Digital Melalui Iht Di Sd Negeri 3 Peguyangan. Widyadari 21(1), 192-198.
Fitriani, Yani, Nana Supriatna dan Mia Zultrianti Sari. (2021). Pengembangan Kreativitas Guru dalam Pembelajaran Kreatif pada Mata Pelajaran IPS di Sekolah Dasar. Jurnal Kependidikan 7(1), 97-109.
Handayani, Mediana. (2018). Pengukuran Keterampilan Literasi Digital Di Kalangan Mahasiswa Fikom Universitas Prof. Dr. Moestopo (Beragama). Jurnal Pustaka Komunikasi 1(1), 124-129.
Kamarudin, Fitriani, Suardin, Manan , Siti Rahmalia Natsir, Suarti, dan Syamsurijal. (2022) Penguatan Literasi Media yang Berbasis Digital. Jurnal Abdidas 3(4), 723-738.
Khair, Hubbil. (2021). Peran Lembaga Pendidikan dalam Masyarakat Era Modern. Darul Ulum 12(2), 24-37.
Khunaifi, Aan Yusuf dan Matlani. (2019). Analisis Kritis Undang-Undang Sisdiknas No 20 Tahun 2003. Jurnal Ilmiah Iqra' 13(2), 81-102.
Kuncoro, Krida Singgih, Sukiyanto, Muhammad Irfan, Ayu Fitri Amalia, Widowati Pusporini, Astuti Wijayanti, dan Sri Adi Widodo. (2022). Peningkatan Literasi Digital Guru Guna Mengatasi Permasalahan Pembelajaran di Era Pandemi Covid-19. Jurnal Pengabdian Kepada Masyarakat 4(1), 17-34.
Listiaji, Prasetyo dan Subhan. (2021). Pengaruh Pembelajaran Literasi Digital Pada Kompetensi Teknologi Informasi Dan Komunikasi Calon Guru. Jurnal Pendidikan dan Kebudayaan 6(1), 107-116.
Mawarni, Puspa, Burhanudin Milama dan Rizqy Nur Solihat. (2021). Persepsi Calon Guru Kimia Mengenai Literasi Digital Sebagai Keterampilan Abad 21. Jurnal Inovasi Pendidikan Kimia 15(2), 2849-2863.
Nasriani, (2022). Analysis of the Use of Digital Literacy as a Teacher Learning Media at SD Negeri 2 Tambun. Farmosa Journal of Social Science 1(2), 151-166.
Prayoga, Agung dan Eise Muryanti. (2021). Peran Guru Dalam Pengenalan Literasi Digital Pada Anak Usia Dini Pada Masa Covid-19 Di Tk Se-Kecamatan Pauh Duo. Jurnal Pendidikan Islam Anak Usia Dini 4(2), 84-95.
Slamet, Edi, Edi Harapan dan Dessy Wardah. (2021). Pengaruh Literasi Digital Guru dan Motivasi Kepala Sekolah terhadap Keberhasilan Belajar di Rumah. Jurnal Pendidikan Tambusai 5(1), 774-778.
Sulistyarini dan Siti Fatonah. (2022). Pengaruh Pemahaman Literasi Digital Dan Pemanfaatan Media Pembelajaran Terhadap Kompetensi Pedagogik Guru Era Digital Learning. Journal of Educational Learning and Innovation 2(1), 42-72.
Wadji, Muhammad, Tasrif Akib, M Natsir, Edi Hasan dan Abidin. (2021). Hubungan Antara Kecakapan Literasi Digital Dengan Kreativitas Mengajar Guru Dalam Kegiatan Pembelajaran. Jurnal Riset dan Inovasi Pembelajaran 1(3), 214-222.
Zahroh, Fatimatuz dan Muhamad Sholeh. (2022). Efektivitas Literasi Digital Dalam Meningkatkan Pelaksanaan Pembelajaran Daring Di Masa Pandemi Covid-19. Jurnal Inspirasi Manajemen Pendidikan 9(5), 1147-1158.
DOI:
https://doi.org/10.21154/insecta.v3i2.5100
Refbacks
There are currently no refbacks.
Copyright (c) 2022 Juan David Martinez Zayas; Rofi'ah Nurhayati

This work is licensed under a
Creative Commons Attribution-NonCommercial 4.0 International License
.
Indexed by:
- Sinta 3
- Moraref
- Crossref
- Garuda
____________________________________________________________________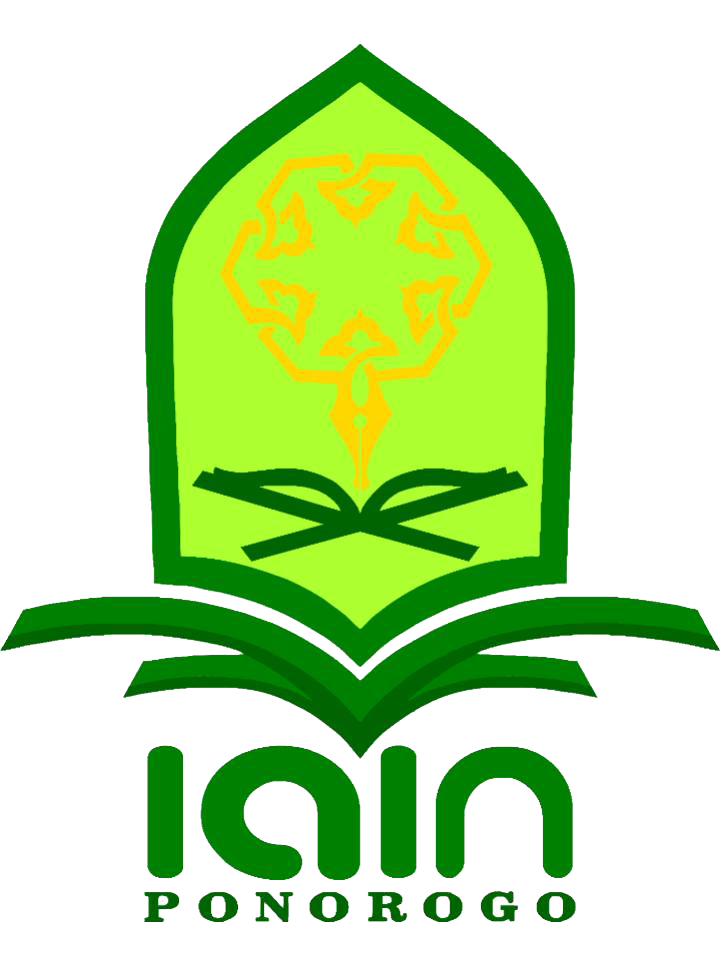 Integrative Science Education and Teaching Activity Journal
Jurusan Tadris IPA, Fakultas Tarbiyah dan Ilmu Keguruan, IAIN Ponorogo 
Jalan Pramuka No. 156, Ponorogo, Jawa Timur, Indonesia
Po. Box. 116 Kodepos 63471
email: insecta@iainponorogo.ac.id
Map Coordinate: Lat-7 ° 51'46 " Long 111 ° 29'32"