DEVELOPMENT OF THE ETINTEC STUDENT BOOK (ETHNOSCIENCE-BASED INTERACTIVE TEACHING STUDENT BOOK) AS AN INTERACTIVE LEARNING MEDIA BASED ON THE TYPICAL PONOROGO CULTURE ON ECOLOGY AND BIODIVERSITY MATERIALS
Zahrotul Munawaroh
(1*)
, Putri Kemala Sari
(2)
, Bagas Setiyo Pambudi
(3)
, Rahmi Faradisya Ekapti
(4)
(1)&nbspInstitut Agama Islam Negeri (IAIN) Ponorogo, Indonesia
(2)&nbspInstitut Agama Islam Negeri (IAIN) Ponorogo, Indonesia
(3)&nbspInstitut Agama Islam Negeri (IAIN) Ponorogo, Indonesia
(4)&nbspInstitut Agama Islam Negeri (IAIN) Ponorogo, Indonesia
(*) Corresponding Author
Abstract
Science learning is still often considered difficult. But basically, it will feel easy if it is based on interest. Ecology and biodiversity material, which mostly contains theory, requires a strategy to get students interested, namely by associating something around them with that material. Based on this, research was carried out with the aim of developing an interactive student book called the Etintec Student Book on ecology and biodiversity based on the ethnoscience of culture typical of Ponorogo Regency. This research is development research with a modified model from 4D to 3D with stages including defining, designing, and developing. In the define stage, things are found that become a reference for designing innovative products, starting from learning problems to development goals. At the design stage, the Etintec Student Book product was produced including layout design, material preparation (narration, comics, Ponorogo cultural reviews), evaluation preparation consisting of crossword puzzles (TTS), digital evaluation with quizizz (QR Code), and project evaluation. And at the development stage validation was carried out on several learning media experts from science teachers and lecturers with a score of 3.58, meaning that this product can be used with minor improvements. This research can be continued with the field practice test phase and the effectiveness test so that later the Etintec Student Book can be widely used and the dissemination stage can be carried out.
Keywords
Student Book; Ethnoscience; Interactive; Media; Learning
References
Cahyani, Ari. (2022). Preparation of Teaching Materials in the form of Contextual-Based Modules on the Concept of Biodiversity for Class X Students. Journal of Biology and Its Learning, 17 (1) 143-151.
Hartono, Wahyu & Muchamad Subali Noto. (2017). Development of Guided Discovery-Based Modules to Improve Mathematical Ability in Integral Calculus Lectures. National Journal of Mathematics Education, 1 (2) 320-333.
Kurniawan, Agus Dwi. (2013). Development of Student Books to Improve Process and Learning Outcomes of Cornflake Cookies Basic Competence for Mentally Impaired Students at SMA-LB Negeri Gedangan, Sidoarjo. Food e-journal, 2(1) 6-17.
Motherland, Utami Dian & Umni Yatti Rusyda Firdausi. (2019). Efforts to Improve Scientific Literacy Through Ethnoscience-Based Learning. Indonesian Journal of Natural Science Education (IJNSE), 2 (1) 120-124.
Ningsih, Nadia Kurnia. (2021). Development of Poster Learning Media With an Ethnoscience Approach in Science Learning. Thesis. Raden Intan State Islamic University, Lampung.
Nuralita, Aza. (2020). Analysis of the Application of Ethnoscience-Based Learning Models in Elementary Thematic Learning. Journal of the Pulpit PGSD Undiksha, 4 (1) 1-6.
Purwanto, Didik. (2013). Development of Integrated Science Comic Media with Water Pollution Theme as Learning Media for Class VII Junior High School Students. Journal of Science Education, 1(1) 71-75.
Ramadayanty, Mazetha, Sutarni, et al. (2021). Development of Multiple Reprsentation-Based Physics E-Modules to Train Students' Problem Solving Skills. Journal of Coil Physics, 4 (1) 17-24.
Sari, Niken Purnama, Suhirman, and Ahmad Walid. (2020). The Development of Ethnoscience-Based Science Learning Module on the Interaction of Living Things with Their Environment to Instill a Conservation Spirit in Class VII Junior High School Students. Journal of Biological Education, 5 (2) 62-73.
Sirate, Sitti Fatimah S. (2017). Development of Literacy Skills-Based Learning Module. 6(2) 316-335.
Widyaningrum, Ratna. (2018). Needs Analysis of the Development of Ethnoscience-Based Learning Models to Improve the Quality of Science Learning and Instilling the Value of Local Wisdom in Elementary School Students. Widya Wacana , 13 (2) 26-32.
Yanto, Doni Tri Putra. (2019). The practicality of Interactive Learning Media in the Electric Circuit Learning Process. Journal of Vocational Innovation and Technology, 19(1) 75-82.
DOI:
https://doi.org/10.21154/insecta.v3i2.5143
Refbacks
There are currently no refbacks.
Copyright (c) 2022 Zahrotul Munawaroh, Putri Kemala Sari, Bagas Setiyo Pambudi, Rahmi Faradisya Ekapti

This work is licensed under a
Creative Commons Attribution-NonCommercial 4.0 International License
.
Indexed by:
- Sinta 3
- Moraref
- Crossref
- Garuda
____________________________________________________________________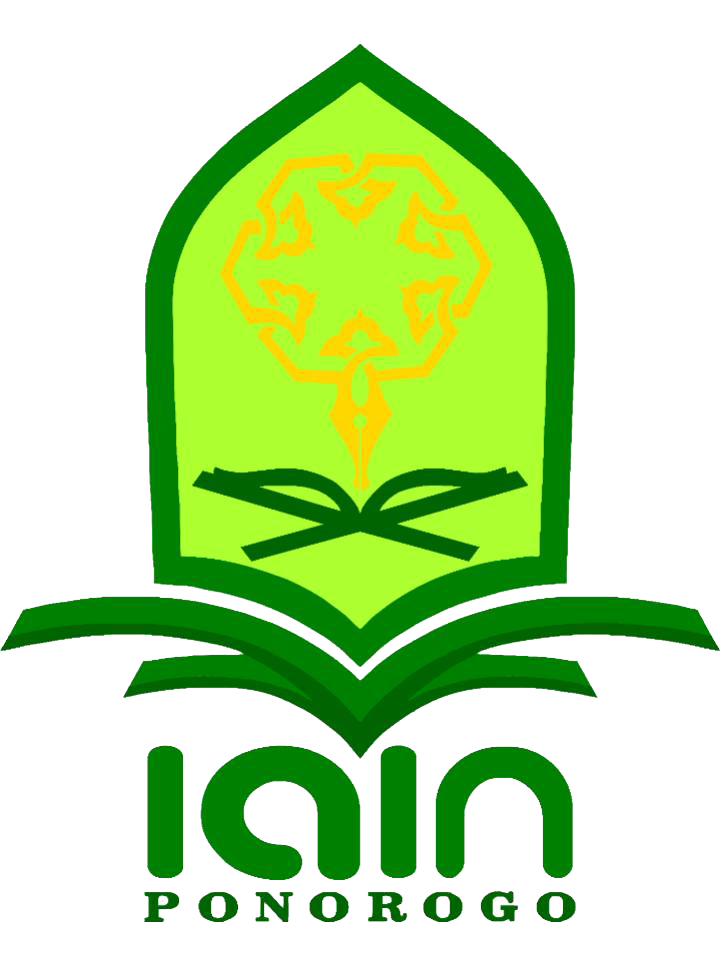 Integrative Science Education and Teaching Activity Journal
Jurusan Tadris IPA, Fakultas Tarbiyah dan Ilmu Keguruan, IAIN Ponorogo 
Jalan Pramuka No. 156, Ponorogo, Jawa Timur, Indonesia
Po. Box. 116 Kodepos 63471
email: insecta@iainponorogo.ac.id
Map Coordinate: Lat-7 ° 51'46 " Long 111 ° 29'32"