A SECONDARY SCHOOL STUDENT'S CRITICAL THINKING ABILITY PROFILE IN NATURAL SCIENCE SUBJECT MATTERS BASED ON LEARNING STYLE
Nur Afdila
(1*)
, Septi Budi Sartika
(2)
(1)&nbspMuhammadiyah Sidoarjo University
(2)&nbspMuhammadiyah Sidoarjo University
(*) Corresponding Author
Abstract
This research aims to describe students' critical thinking ability in science subjects based on learning style. The research method uses qualitative research with phenomenological approaches. The research site was conducted at SMP Muhammadiyah 5 Tulangan Sidoarjo. Data retrieval techniques using tests, questionnaires, and interviews. Data analysis techniques using the Miles & Huberman (2014) model include data reduction, data presentation, verification and conclusions. There are 6 indicators of critical thinking abilities revealed that include interpretation, analysis, evaluation, inference, explanation, and self-regulation (Facione, 2013). The study only used 5 indicators of critical thinking ability without self-regulation, this is because they cannot be revealed in a short time. The results of the study found that (1) indicators achieved in visual learning styles include interpretation, evaluation, and inference, (2) indicators achieved in auditory learning styles namely interpretation, analysis, evaluation, and explanation, and (3) indicators achieved in kinesthetic learning styles namely: interpretation and evaluation. All subjects achieved not same indicators, while the all subjects also did not achieve all indicators of critical thinking ability. Further research is expected to be the efforts of natural science teachers in achieving all indicators of critical thinking ability, among others by doing habituation and consistent in training critical thinking ability.
Keywords: Critical thinking ability,Secondary school student's,Natural Science,Learning Style
Keywords
Critical thinking ability, Secondary School Student's, Natural Science, Learning Style
References
Amaliah, N., Ningsih, F., Indriwati, S. E., & Gofur, A. (2020). Peningkatan Keterampilan Berpikir Kritis Mahasiswa Pendidikan Biologi Melalui Penerapan Model Pembelajaran Learning Cycle 7e Berbasis Lesson Study Pada Matakuliah Fisiologi Hewan Dan Manusia. BIOMA: Jurnal Biologi dan Pembelajarannya, 2(1), 29-36.
AMARATUL SHOLIKHAH, A. M. E. L. I. A. (2018). PROFIL BERPIKIR KRITIS SISWA SMP DALAM MEMECAHKAN MASALAH MATEMATIKA KONTEKSTUAL DITINJAU DARI GAYA BELAJAR VAK. MATHEdunesa, 7(3), 518-525.
Amir, M. F. (2015). Proses berpikir kritis siswa sekolah dasar dalam memecahkan masalah berbentuk soal cerita matematika berdasarkan gaya belajar. JURNAL MATH EDUCATOR NUSANTARA: Wahana Publikasi Karya Tulis Ilmiah di Bidang Pendidikan Matematika, 1(2).
Arikunto, S. (2019). Prosedur penelitian.
Bobbi Deporter, Mark Reardor. "Quantum Teaching: Mempraktikkan Quantum Learning di Ruang Kelas. (Bandung: Kaifa, 2002)., 165.
Bobby Deporter dan Mike Hernacki. 2001. Quantum Learning Membiasakan Belajar Nyaman dan Menyenangkan. (Bandung: Kaifa).
Facione, P., & Gittens, C. A. (2015). Think critically. Pearson.
Jaenudin, J., Nindiasari, H., & Pamungkas, A. S. (2017). Analisis kemampuan berpikir reflektif matematis siswa ditinjau dari gaya belajar. Prima: Jurnal Pendidikan Matematika, 1(1), 69-82.
Kuswana, Wowo Sunaryo. 2011. Taksonomi Berfikir. Bandung : PT. Remaja Rosdakarya.
Manfaati, K. (2017). ANALISIS KEMAMPUAN BERPIKIR KRITIS SISWA SMP DALAM PEMBELAJARAN MATEMATIKA BERDASARKAN GAYA BELAJARNYA (Doctoral dissertation, Universitas Negeri Semarang).
Meleong J. Lexy, Penelitian kualitatif. (Bandung : PT Remaja Rosdakarya, 2016)hal 6.
Miles, M. B., Huberman, A. M., & Saldaña, J. (2014). Qualitative data analysis: A methods sourcebook. 3rd.
Nurbaeti, N., Nuryanti, S., & Pursitasari, I. D. (2015). Hubungan gaya belajar dengan keterampilan berpikir kritis dan kemampuan kognitif siswa pada mata pelajaran kimia di kelas x smkn 1 bungku tengah. Mitra Sains, 3(2), 24-33.
Rosmaiyadi, R. (2017). Analisis Kemampuan Berpikir Kritis Matematis Siswa Dalam Learning Cycle 7e Berdasarkan Gaya Belajar. AKSIOMA: Jurnal Program Studi Pendidikan Matematika, 6(1), 12-19.
Safitri, N. A., Maulana, A., & Damayanti, E. (2018). PENGARUH PENERAPAN STRATEGI PEMBELAJARAN QUICK ON THE DRAW TERHADAP MOTIVASI DAN HASIL BELAJAR SISWA PADA MATERI SISTEM GERAK PADA MANUSIA KELAS VIII SMP NEGERI 3 PALLANGGA. Jurnal Biotek, 6(1), 43-52.
Slavin, R. E. (2006). Educational Psychology Theory and Practice Eight Edition. In USA: Library of congres Cataloging in Publication Data.
Sugiyono. 2019 Metode Penelitian Kuantitatif, Kualitatif, dan R&D. Bandung:Alfabeta.
Tiffani, H. (2015). Profil proses berpikir siswa SMP dalam menyelesaikan soal perbandingan berdasarkan gaya belajar dan gaya kognitif (Doctoral dissertation, Universitas Muhammadiyah Surakarta).
Ural, E., O. Ercan, & M.A. Kurtulmus. 2015. The Effects of Students' Learning Style Prefences on Their Academic Achievement in Science and Technology Class. The Journal of Academic Social Science Studies, 2(41): 199-206. Tersedia di http://www.jasstudies.com/Makaleler/614164403_13-
Zahroh, H. (2017). Pengembangan Model Bahan Ajar Video Kreatif Terpimpin Edukatif (KTE) untuk Pembelajaran Menulis Karya Ilmiah Sederhana Peserta Didik Kelas IX SMP Mamba'unnur Bululawang. JINoP (Jurnal Inovasi Pembelajaran), 3(1), 469-482.
DOI:
https://doi.org/10.21154/insecta.v1i2.2230
Refbacks
There are currently no refbacks.
Copyright (c) 2020 Nur Afdila, Septi Budi Sartika

This work is licensed under a
Creative Commons Attribution-NonCommercial-ShareAlike 4.0 International License
.
Indexed by:
- Moraref
- Crossref
- Garuda
____________________________________________________________________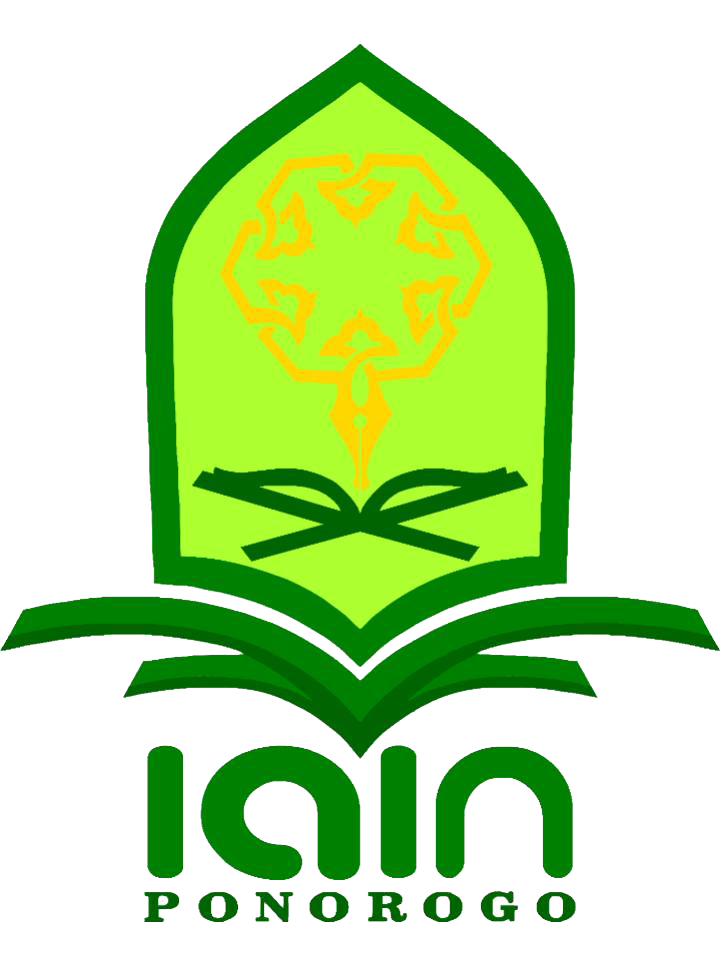 Integrative Science Education and Teaching Activity Journal
Jurusan Tadris IPA, Fakultas Tarbiyah dan Ilmu Keguruan, IAIN Ponorogo 
Jalan Pramuka No. 156, Ponorogo, Jawa Timur, Indonesia
Po. Box. 116 Kodepos 63471
email: insecta@iainponorogo.ac.id
Map Coordinate: Lat-7 ° 51'46 " Long 111 ° 29'32"