DEVELOPMENT OF BOOKLET BASED SCIENCE LEARNING MEDIA FOR JUNIOR HIGH SCHOOL
Cips Nur Aini
(1)
, Mohammad Wildan Habibi
(2*)
(1)&nbspInstitut Agama Islam Negeri IAIN Jember
(2)&nbspInstitut Agama Islam Negeri IAIN Jember
(*) Corresponding Author
Abstract
This research is motivated by the low interest in student learning in science subjects, especially class VII Biology material which assumes that Biology material is identical to a lot of writing in books and contains a lot of memorization, educators have not used school facilities to develop learning media and minimal teaching materials are only in the form of worksheets. Students are not interested in learning science. The school is a pesantrenbased school, where students only get information from the LKS and the material delivered by the teacher. One of the interesting learning media is the booklet- based science learning media. This study aims to determine the validity of booklet media and student responses to booklet media. The type of research used is Research and Development which refers to the 4D development model (Define, Design, Development, and Dissemination) from S. Thiangarajan (1974) which has been modified into 3D. The results showed that the results of the material expert validation obtained a percentage of 92%; media experts obtained a percentage of 97.77%; by science teachers obtained a percentage of 100%. Small-scale trials obtained a percentage of 91.06% and large-scale trials obtained a percentage of 92.72%. This it can be concluded that the booklet- based science learning media on the material of the interaction of living things with their environment is valid to be used as a media for learning science biology in class VII MTs / SMP
Keywords
Booklet, Natural Science Development
References
A.Pribadi, Benny, (2017), Media dan Teknologi Dalam Pembelajaran, Jakarta: KENCANA.
Aryad, Azhar, (2004), Media Pembelajaran, Jakarta: PT. Rajagrafindo Persada.
Azhar, Aryad, 2019, Media Pembelajaran Edisi Revisi, Jakarta: PT. RajaGrafindo Persada.
Balqis, Adelina, (2018), Validitas Media Booklet Berbasis Etnosains Sub Materi Sifat Fisika dan Kimia Serta Perubahan untuk Kelas VII SMP, E-Journal Unesa, 2(2), 1.
Bintiningtyas, Lutfhi A, (2016), Pengembangan Permainan Varmintz Chemistry Sebagai Media Pembelajaran Pada Materi Sistem Periodik Unsur, Unesa Journal Of Chemical Education, 5(2). 7.
Danil, Agustini Adriantie, (2015), Penerapan Model CLIS disertai Booklet Terhadap Hasil Belajar Siswa Pada Materi Sistem Pencernaan di SMP, Artikel Penelitian. 4.
Djamarah, Syaiful Bahri, (2006), Strategi Belajar Mengajar, Jakarta: PT Rineka Cipta.
Istifarida, Binti dkk., (2017), Pengembangan E-Book Berbasis Problem Based Learning-Gis Untuk Meningkatkan Kecakapan Berfikir Keruangan Pada Siswa Kelas X SMA N 1 Sragen 2016/2017, Jurnal GeoEco, 3(2). 3.
Jalinus, Nizwardi, dkk. (2016), Media dan Sumber Pembelajaran, Jakarta: KENCANA.
Mahendrani, Kevin., Sudarmin, (2015), Pengembangan Booklet Etnosains Fotografi Tema Ekosistem Untuk meningkatkan Hasil Belajar Pada Siswa SMP, Unnes Science Education Journal, 4(1). 4.
Munadi, Yudi, (2013), Media Pembelajaran, Jakarta: GP Press Group.
Mayer, R.E, (2009), Multimedia Learning Prinsip-Prinsip dan Aplikasi, Surabaya: ITS Press
Nurrita, Teni, (2018), Pengembangan Media Pembelajaran Untuk meningkatkan Hasil Belajar Siswa, Jurnal: Misykat, 3(1). 3.
Paramita, Ratna., Eka Ariyati, dkk, (2018), Pengembangan Booklet Hasil Inventarisasi Tumbuhan Obat Sebagai Media Pembelajaran Pada Materi Manfaat Keanekaragaman Hayati, (JIPI) Jurnal IPA dan Pembelajaran IPA, 2(2). 1.
Pralisaputri, K.R dkk. Pengembangan Media Booklet Berbasis SETS Pada Materi Pokok Mitigasi dan Adaptasi Dan Adaptasi Bencana Alam Untuk Kelas X SMA, Jurnal GeoEco, 2016, 2(2). 4.
Rahmatih, Aisa Nikmah, (2017), Pengembangan Booklet Berdasarkan Kajian Potensi dan Masalah Lokal Sebagai Bahan Ajar SMK Pertanian, Journal of Innovative Science Education, 6(2). 16.
Rukmana, Hartanti Indah, (2018), Kelayakan Media Booklet Submateri Keanekaragaman Hayati Kelas X SMA, Artikel Penelitian. 2.
Sariani, N. dkk., (2017), Pengembangan Modul Pembelajaran Geografi Berbasis Peduli Lingkungan Siswa Pada Materi Sumber Daya Alam Di Kelas XI IPS Bina Utama Pontianak, Jurnal GeoEco, 3(1). 4.
Setyaningsih, Ety, (2019), Pengembangan Media Booklet Berbasis Potensi Lokal Kalimantan Barat Pada Materi Keanekaragaman Hayati Pada Siswa Kelas X di SMA Muhammadiyah 1 Potianak, Jurnal Pedagogi Hayati, 3(1). 1.
Simangunsong, Tumbur., Mukhtar, (2015), Pengembangan Media Pembelajaran Berbasis Multimedia Pada Mata Pelajaran IPA di SMP, 2(4). 4.
Tafonao, Talizaro, (2018), Peranan Media Pembelajaran Dalam Meningkatkan Minat Belajar Mahasiswa, Jurnal Komunikasi Pendidikan, 2(1). 2.
Panji Wicaksono, dkk, (2014), Pengembangan Perangkat Pembelajaran Matematika Berbahasa Inggris Berdasarkan Teori Kecerdasan Majemuk (Multiple Intelligences) Pada Materi Balok Dan Kubus Untu Kelas VII SMP, Jurnal Elektronik Pembelajaran Matematika, 2(5). 5.
Yani, Ahmad, dkk, (2018), Efektivitas Pendekatan Saintifik dengan Media Booklet Higher Order Thinking Terhadap Hasil Belajar Biologi Siswa SMA di Kabupaten Wajo, Jurnal Biologi Science & Education, 7(1). 4.
DOI:
https://doi.org/10.21154/insecta.v1i2.2269
Refbacks
Copyright (c) 2020 Cips Nur Aini, Mohammad Wildan Habibi

This work is licensed under a
Creative Commons Attribution-NonCommercial-ShareAlike 4.0 International License
.
Indexed by:
- Sinta 3
- Moraref
- Crossref
- Garuda
____________________________________________________________________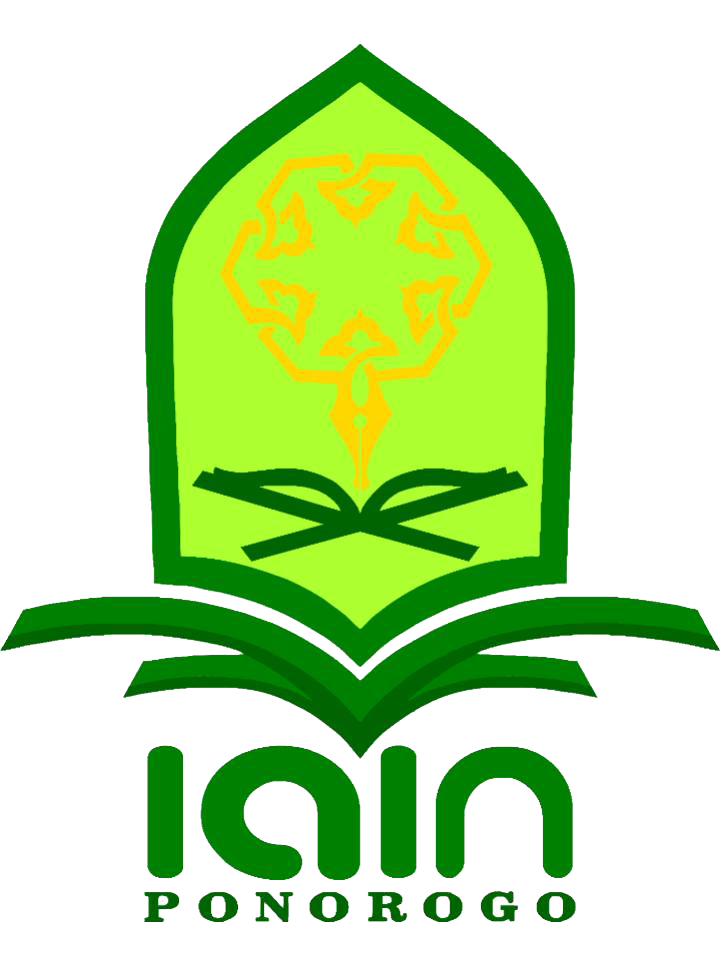 Integrative Science Education and Teaching Activity Journal
Jurusan Tadris IPA, Fakultas Tarbiyah dan Ilmu Keguruan, IAIN Ponorogo 
Jalan Pramuka No. 156, Ponorogo, Jawa Timur, Indonesia
Po. Box. 116 Kodepos 63471
email: insecta@iainponorogo.ac.id
Map Coordinate: Lat-7 ° 51'46 " Long 111 ° 29'32"