THE EFFECT OF THE APPLICATION OF THE GUIDED INQUIRY MODEL WITH THE PROBLEM SOLVING APPROACH ON STUDENTS 'OBSERVATION SKILLS IN ADDITIVE AND ADDICTIVE MATERIALS
Ulwan Hibattul Wafi
(1*)
, Syaiful Arif
(2)
(1)&nbspInstitut Agama Islam Negeri (IAIN) Ponorogo
(2)&nbspInstitut Agama Islam Negeri (IAIN) Ponorogo
(*) Corresponding Author
Abstract
Science learning requires an active role from students, but in general students are taught about the concept of science learning with the teacher as the center (teacher center). The impact is the lack of the role of students in understanding science which should emphasize the active participation of these students. The student should have the observation skills to learn science by maximizing the five senses. Observation skills if they are already proficient, then the initial efforts of students to have Science Process Skills have been fulfilled. This study aims to determine the effect of implementing the guided inquiry model with a problem solving approach on students' observation skills on additive and addictive substances in class VIII SMPN 1 Sambit Ponorogo in the 2019/2020 academic year.
Keywords
Science Teaching, Guided Inquiry, Observation Skills, Problem Solving Participation
References
Arikunto, Suharsimi. Prosedur Penelitian Suatu Pendekatan Praktik. Jakarta: PT. Rineka Cipta, 2010.
Amijaya, L. S., Ramdani, A., & Merta, I. W. (2018). Pengaruh model pembelajaran inkuiri terbimbing terhadap hasil belajar dan kemampuan berpikir kritis peserta didik. Jurnal Pijar Mipa, 13(2), 94–99.
Astuti, R., Sunarno, W., & Sudarisman, S. (2012). Pembelajaran IPA dengan pendekatan keterampilan proses sains menggunakan metode eksperimen bebas termodifikasi dan eksperimen terbimbing ditinjau dari sikap ilmiah dan motivasi belajar siswa. Jurnal Inkuiri, 1(1), 51–59.
Atmojo, S. E. (2012). Profil keterampilan proses sains dan apresiasi siswa terhadap profesi pengrajin tempe dalam pembelajaran ipa berpendekatan etnosains. Jurnal Pendidikan IPA Indonesia, 1(2).
Azizah, N. (2013). Penerapan Media Monopoli untuk Meningkatkan Hasil Belajar Siswa pada Mata Pelajaran IPA di Sekolah Dasar. Jurnal Penelitian Pendidikan Guru Sekolah Dasar, 1(2), 1–12.
Balanay, Anne. "Pengembangan Keterampilan Proses Sains pada Siswa". International Journal of Biology Education, Vol. 3 No 1, 2013.
Dahar, Ratna Wilis. Aneka Wacana Pendidikan IPA. Bandung: UPI, 2003.
Damayanti. Bagaimana Pembelajaran IPA di Sekolah. Jakarta: Cipta Karya, 2004.
Dimyati & Mudjiono. Belajar dan Pembelajaran. Jakarta: Rineka Cipta, 2009.
Damayanti, I. (2015). Penerapan model pembelajaran inkuiri untuk meningkatkan hasil belajar mata pelajaran IPA sekolah dasar. Jurnal Penelitian Pendidikan Guru Sekolah Dasar, 2(3), 1–12.
Diana, N. (2019). An Analysis on Learning Activity and Science Process Skills of High School Students through Guided Inquiry Physics Learning. Jurnal Pendidikan Fisika, 7(2), 212–220.
Green, K. Butterflies. Wheels and the search for literary relevance. Language and Literature 6, 1997.
Hastuti, Purwanti Widhy. Langkah Pengembangan Pembelajaran IPA pada Implementasi Kurikulum 2013. Disampaikan dalam Pelatihan Diklat penyusunan worksheets integrated science process skils bagi guru IPA SMP kabupaten Sleman menyongong implementasi kurikulum 2013, 2013.
Hewitt, Paul G & etc. Conceptual Integrated Science. Pearson Education: USA, 2007.
Jackson, Emil. " Pengembangan Keterampilan Observasi Yang Dilakukan Di Sekolah Berbasis Grup", 2005.
Jumadi, Siska Puti. "Pengembangan Modul IPA SMP Berbasis Guided Inquiry untuk Meningkatkan Keterampilan Proses Dan Sikap Ilmiah". Jurnal Pendidikan Matematika dan Sains, 2015.
Jumadi, Siska Putri. "Pengembangan Modul IPA SMP Berbasis Guided Inquiry Untuk Meningkatkan Keterampilan Proses Dan Sikap Ilmiah". Jurnal Pendidikan Sains Tahun III No. 1, Juni, 2015. 90-95.
Karamustafaoğlu, S. "Improving the Science Process Skills Ability of Science Student Teachers. Eurasian Journal of Physics and Chemistry Education", 2011.
Kurniawan, A.D. "Metode Inkuiri Terbimbing Dalam Pembuatan Media Pembelajaran Biologi Untuk Meningkatkan Pemahaman Konsep Dan Kreativitas Siswa SMP", 2013.
Khusniati, M. (2014). Model pembelajaran sains berbasis kearifan lokal dalam menumbuhkan karakter konservasi. Indonesian Journal of Conservation, 3(1).
Muhafid, Ervian Arif, dkk. "Pengembangan Modul IPA Terpadu Berpendekatan Keterampilan Proses Pada Tema Bunyi Di SMP Kelas VIII". Unnes Science Education Journal, 2013.
Muhafid, Ervian Arif, Novi Ratna Dewi dan Arif Widiyatmoko."Pengembangan Modul IPA Terpadu Berpendekatan Keterampilan Proses Pada Tema Bunyi Di SMP Kelas VIII". USEJ 2 (1), 2013. 140-148.
Marliani, N. (2015). Peningkatan Kemampuan Berpikir Kreatif Matematis Siswa Melalui Model Pembelajaran Missouri Mathematics Project (MMP). Formatif: Jurnal Ilmiah Pendidikan MIPA, 5(1).
Natalina, Mariani, Yustini Yusuf dan Ermadianti. "Penerapan Strategi Pembelajaran Inkuiri Terbimbing Untuk Meningkatkan Sikap Ilmiah Dan Hasil Belajar Biologi Siswa Kelas VIII SMP Negeri 14 Pekanbaru", 2013.
Pangestu, G. A., & Kurniawati, Y. (n.d.). Upaya Meningkatkan Kemampuan Imajinasi Sejarah Siswa Melalui Model Edutainment. FACTUM: Jurnal Sejarah Dan Pendidikan Sejarah, 8(2), 225–236.
Saregar, A. (2016). Pembelajaran pengantar fisika kuantum dengan memanfaatkan media phet simulation dan LKM melalui pendekatan saintifik: Dampak pada Minat dan Penguasaan Konsep Mahasiswa. Jurnal Ilmiah Pendidikan Fisika Al-Biruni, 5(1), 53–60.
DOI:
https://doi.org/10.21154/insecta.v1i2.2393
Refbacks
There are currently no refbacks.
Copyright (c) 2020 Ulwan Hibattul Wafi, Syaiful Arif

This work is licensed under a
Creative Commons Attribution-NonCommercial-ShareAlike 4.0 International License
.
Indexed by:
- Sinta 3
- Moraref
- Crossref
- Garuda
____________________________________________________________________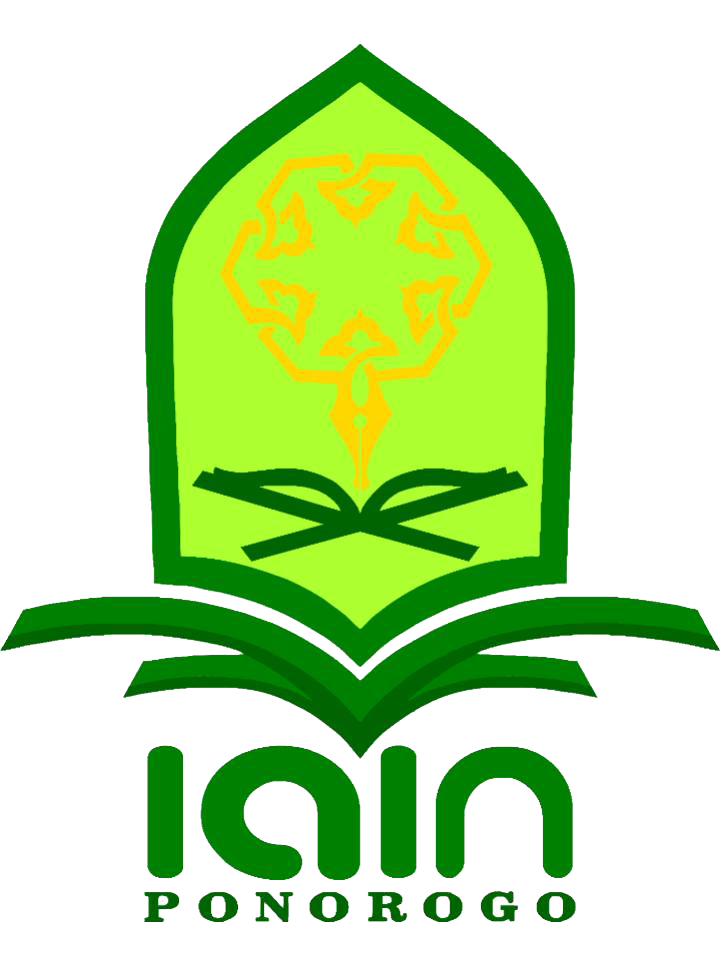 Integrative Science Education and Teaching Activity Journal
Jurusan Tadris IPA, Fakultas Tarbiyah dan Ilmu Keguruan, IAIN Ponorogo 
Jalan Pramuka No. 156, Ponorogo, Jawa Timur, Indonesia
Po. Box. 116 Kodepos 63471
email: insecta@iainponorogo.ac.id
Map Coordinate: Lat-7 ° 51'46 " Long 111 ° 29'32"