DEVELOPING ELECTRONIC STUDENT WORKSHEET (E-WORKSHEET) BASED PROJECT USING FLIPHTML5 TO STIMULATE SCIENCE PROCESS SKILLS DURING THE COVID-19 PANDEMIC
Ferdi Febriansyah
(1)
, Kartini Herlina
(2*)
, I Dewa Putu Nyeneng
(3)
, Abdurrahman Abdurrahman
(4)
(1)&nbspPhysics Education Department, University of Lampung
(2)&nbspPhysics Education Department, Faculty of Teacher Training & Education, University of Lampung
(3)&nbspPhysics Education Department, Faculty of Teacher Training & Education, University of Lampung
(4)&nbspPhysics Education Department, Faculty of Teacher Training & Education, University of Lampung
(*) Corresponding Author
Abstract
This research aims to develop worthy (in terms of validity and practicality) Electronic Student Worksheets (E-Worksheet) based project using FlipHTML5 in light interference topic. E-Worksheet developed to stimulate student's science process skills. This research used design and development research (DDR) which consisted of 4 stages, namely analysis, design, development, and evaluation. The results of the product validity were assessed by experts consisting of two high school physics teachers and a lecturer from the physics education department of the University of Lampung who got an average score of 3.56 with the very valid category. The E-Worksheet practicality in terms of the legibility, the student views that was completed by 9 students, and the teacher views that was completed by 5 high school physics teachers got an average percentage of 90% with the very practical category. These results showed that E-Worksheet were valid and very practical to stimulate student's science process skills. Based on teacher views, the E-Worksheet is very possible to be implemented in online and face-to-face learning especially in the covid-19 pandemic era. The E-Worksheet can be used as multimedia to support online learning.
Keywords
E-Worksheet, FlipHTML5, Science Process Skills
References
Aktamis, Hilal., & Ergin Omer. (2008). The effect of scientific process skills education on students' scientific creativity, science attitudes and academic achievements. Asia-Pacific Forum on Science Learning and Teaching, 9 (1), 1–21.
Ambrose, Bradley S., Shaffer, Peter S., Steinberg, Richard N., & McDermott, Lilian C. (1998). An Investigation of Student Understanding of Single-Slit Diffraction and Double-Slit Interference. American Association of Physics Teachers, 67 (2), 146-155. https://doi.org/10.1119/1.19210.
Apriyanto, Candra., Yusnelti, & Asrial. (2019). Development of E-LKPD With Scientific Approach of Electrolyte and Non Electrolyte Solutions. Journal of the Indonesian Society of Integrated Chemistry, 11 (1), 38–42.
Arikunto, Suharsimi. (2011). Research Procedure A Practice Approach. Jakarta: Earth Literacy.
Aydogdu, Bulent., Buldur, Serkan., & Kartal, Sabahattin. (2013). The Effect of Open-ended Science Experiments based on Scenarios on the Science Process Skills of the Pre-Service Teachers. Social and Behavioral Sciences, 93, 1162-1168. https://doi.org/10.1016/j.sbspro.2013.10.008. 2013.
Blumenfeld, Phyllis C., Soloway, Elliot., Marx, Ronald W., Krajcik, Joseph S., Guzdial, Mark., & Pallincsar, Annemarie. (1991). Motivating Project-Based Learning Sustaining the Doing, Supporting The Learning. Educational Psychologist, 26(3&4), 369-398.
Camarao, Michael Kennedy E., & Nava, Fe 'Joseva G. (2017). High School Students' Difficulties in Physics. National Conference on Research in Teacher Education, 10-11.
Haryanto, Asrial, & Ernawati, M. Dwi Wiwik., Syahri, Wilda., & Sanova, Aulia. (2019). E-Worksheet Using Kvisoft Flipbook: Science Process Skills and Student Attitudes. International Journal of Scientific & Technology Research, 8 (12), 1073–1079.
Haryanto, Asrial, & Ernawati, M. Dwi Wiwik. (2020). E-Worksheet for Science Processing Skills Using Kvisoft Flipbook. International Journal of Online and Biomedical Engineering (iJOE), 16 (03), 46–59.
Jamaluddin, Dindin., Ratnasih, Teti., Gunawan, Heri., & Paujiah, Epa. (2020). Online Learning during the Covid-19 Pandemic for Prospective Teachers: Barriers, Solutions and Projections. Institute for Research and Community Service, UIN Sunan Gunung Djati Bandung, 1-10.
Jumaat, Nurul Farhana., Tasir, Zaidatun., Halim, Noor Dayana Abd., & Azhari Zakiah Muhammad. (2017). Project-Based Learning from Constructivism Point of View. American Scientific Publishers, 23(8), 7904-7906.
Keengwe, Jared & Georgina, David. (2012). The digital course training workshop for online learning and teaching. Education and Information Technologies, 17, 365–379. doi: 10.1007 / s10639-011-9164-x 2012.
Lee, C. (2014). Usage Worksheet, Reading Achievement, Classes' Lack of Readiness, and Science Achievement: A Cross-Country Comparison. International Journal of Education in Mathematics, Science and Technology, 2 (2), 96–106.
Makasheva, Olga. (2020) 'Flipping Book', Accessed from https://flippingbook.com/blog/ flipbooks-for-elearning.
Nur, M. (2011). Science Process Skills Module. Surabaya: Center for School Science and Mathematics, Surabaya State University.
Pangondian, Roman Andrianto., Santosa, Paulus Insap., & Nugroho, Eko. (2019). Factors Affecting the Success of Online Learning in the Industrial Revolution 4.0. National Seminar on Computer Technology & Science, 56–60.
Radha, R., Mahalakshmi, K., Kumar, Dr.V. Sathish., & Saravanakumar, Dr.AR. (2020). E-Learning during Lockdown of Covid-19 Pandemic: A Global Perspective. International Journal of Control and Automation, 13 (4), 1088–1099.
Ratumanan, TG & Laurent, T. (2011). Assessment of Learning Outcomes at the Education Unit Level. (2nd ed.). Surabaya: Unesa University Press.
Richey, Rita C. and Klein, James D. (2007). Design and Development Research Methods, Strategies, and Issues. London: Lawrence Erlbaum Associates.
Roekel, Dennis Van. (2002). Preparing 21st Century Students for a Global Society: An Educator's Guide to the "Four Cs". National Education Association (NEA).
Smith, M.K. (1980). Creators Not Consumers: Rediscovering social education. Leicester: National Association of Youth Clubs.
Subali, Bambang. (2011). Pengukuran Kreativitas Keterampilan Proses Sains Dalam Konteks Assessment For Learning. Jurnal Ilmiah Pendidikan, 1, 130–144.
Sudjana (2005). Metode Statistik (6th Ed.). Bandung: PT. Tarsito.
Sumarni, W., Wardani, S. and Gupitasari, DN (2016). Project Based Learning (PBL) to Improve Psychomotoric Skills: A Classroom Action Research. Journal of Indonesian Science Education, 5 (2), 157–163. doi: 10.15294 / jpii.v5i2.4402.
Turiman, Punia., Omar, Jizah., Daud, Odzliana Mohd., & Osman, Kamisah. (2012). Fostering the 21st Century Skills through Scientific Literacy and Science Process Skills. Social and Behavioral Sciences, 59, 110–116. doi: 10.1016 / j.sbspro.2012.09.253.
Wosilait, Karen., Heron, Paula LR, Shaffer, Peter S., & McDermott, Lilian C. (1999). Addressing Student Difficulties in Applying a Wave Model to The Interference and Diffraction of Light. American Association of Physics Teachers, 67 (7), S5-S15. doi: 10.1119 / 1.19083.
Yildirim, Nagihan., Kurt, Sevil., & Ayas, Alipasa. (2011). The Effect Of The Worksheets On Students' Achievement In Chemical Equilibrium. Journal of Turkish Science Education, 8 (3), 44-58.
DOI:
https://doi.org/10.21154/insecta.v2i1.2555
Refbacks
There are currently no refbacks.
Copyright (c) 2021 Ferdi Febriansyah, Kartini Herlina, I Dewa Putu Nyeneng, Abdurrahman Abdurrahman

This work is licensed under a
Creative Commons Attribution-NonCommercial 4.0 International License
.
Indexed by:
- Moraref
- Crossref
- Garuda
____________________________________________________________________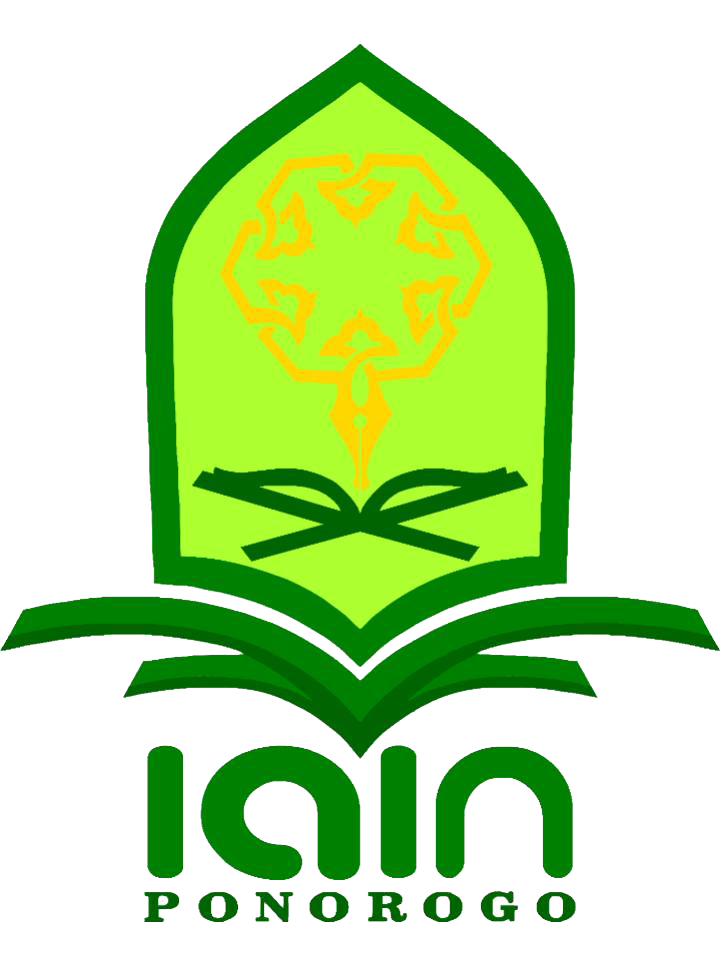 Integrative Science Education and Teaching Activity Journal
Jurusan Tadris IPA, Fakultas Tarbiyah dan Ilmu Keguruan, IAIN Ponorogo 
Jalan Pramuka No. 156, Ponorogo, Jawa Timur, Indonesia
Po. Box. 116 Kodepos 63471
email: insecta@iainponorogo.ac.id
Map Coordinate: Lat-7 ° 51'46 " Long 111 ° 29'32"