THE EFFECT OF VIRTUAL LABORATORY IMPLEMENTATION ON THE SCIENCE LITERACY ABILITY OF CLASS VIII STUDENTS ON MATERIAL FORCE AND MOVEMENT OF OBJECTS AT MTS NEGERI 1 JEMBER
Cincin Nohan Rembulan
(1)
, Laily Yunita Susanti
(2*)
(1)&nbspInstitut Agama Islam Negeri (IAIN) Jember
(2)&nbspInstitut Agama Islam Negeri (IAIN) Jember
(*) Corresponding Author
Abstract
Students who do not raise questions that are applicable and the ability to identify a problem according to the concept of science, show that the scientific literacy of students is classified as low science in a real context. In general, this study aims to examine the effect of the application of the virtual laboratory on the scientific literacy ability of students on the subject matter of force and motion. This research method uses quantitative research types Quasi Experimental Design. The population in this study were students of class VIII and the sample was selected by purposive sampling. The instrument of scientific literacy is a description test. Prerequisite test results use Kolmogorov Smirnov for normality and use One-Way ANOVA for homogeneity. Then the hypothesis test was performed using the Z test. The results of the study obtained an average value of scientific literacy at a pretest significance value of 0.403> 0.05 so that H0 was accepted and Ha was rejected. While the posttest value has a significance value of 0.001 <0.005 so that H0 is rejected and Ha is accepted. So that it shows a significant influence between the scientific literacy abilities of students in the two classes.
Keywords
Science Literacy, Virtual Laboratory
References
Başer, M., & Durmuş, S. (2010). The Effectiveness of Computer Supported Versus Real Laboratory Inquiry Learning Environments on the Understanding of Direct Current Electricity among Pre-Service Elementary School Teachers. Eurasia Journal of Mathematics, 6(1), 47–61.
Djamarah, S. B. (2006). Strategi Belajar Mengajar. Rineka Cipta.
Ismail, I., Permanasari, A., & Setiawan, W. (2016). Efektivitas virtual lab berbasis STEM dalam meningkatkan literasi sains siswa dengan perbedaan gender. Jurnal Inovasi Pendidikan IPA, 2(2), 190. https://doi.org/10.21831/jipi.v2i2.8570
Kurnia, F., . Z., & Fathurohman, A. (2014). Analisis Bahan Ajar Fisika Sma Kelas Xi Di Kecamatan Indralaya Utara Berdasarkan Kategori Literasi Sains. Jurnal Inovasi Dan Pembelajaran Fisika, 1(1), 43–47. https://doi.org/10.36706/jipf.v1i1.1263
Pendahuluan, A. (2009). KETERAMPILAN PROSES DAN. 1–7.
Qur'an Kemenag. (n.d.). Retrieved March 9, 2021, from https://quran.kemenag.go.id/
Sulistia, L. (2014). Pengaruh Penerapan Laboratorium Virtual terhadap Hasil Belajar Siswa pada Konsep Sistem Peredaran Darah. Universitas Islam Negeri Syarif Hidayatullah.
Suyudi, M. (2005). Pendidikan dalam Perspektif al-Qur'an: Integrasi Epistemologi Bayani, Burhani, dan Irfan. Mikraj.
Toharudin, U. (2011). Membangun Literasi Sains Peserta Didik. Humaniora.
Trianto. (2007). Model Pembelajaran Terpadu dalam Teori dan Praktek. Prestasi Pustaka.
Wisudawati, A. W. (2014). Metodologi Pembelajaran IPA. Bumi Aksara.
Wulandari, N., & Wulandari, N. (2016). Analisis Kemampuan Literasi Sains Pada Aspek Pengetahuan Dan Kompetensi Sains Siswa Smp Pada Materi Kalor. Edusains, 8(1), 66–73. https://doi.org/10.15408/es.v8i1.1762
Yuliati, Y. (2017). Literasi Sains Dalam Pembelajaran Ipa. Jurnal Cakrawala Pendas, 3(2), 21–28. https://doi.org/10.31949/jcp.v3i2.592
DOI:
https://doi.org/10.21154/insecta.v2i1.2715
Refbacks
There are currently no refbacks.
Copyright (c) 2021 Cincin Nohan Rembulan, Laily Yunita Susanti

This work is licensed under a
Creative Commons Attribution-NonCommercial 4.0 International License
.
Indexed by:
- Moraref
- Crossref
- Garuda
____________________________________________________________________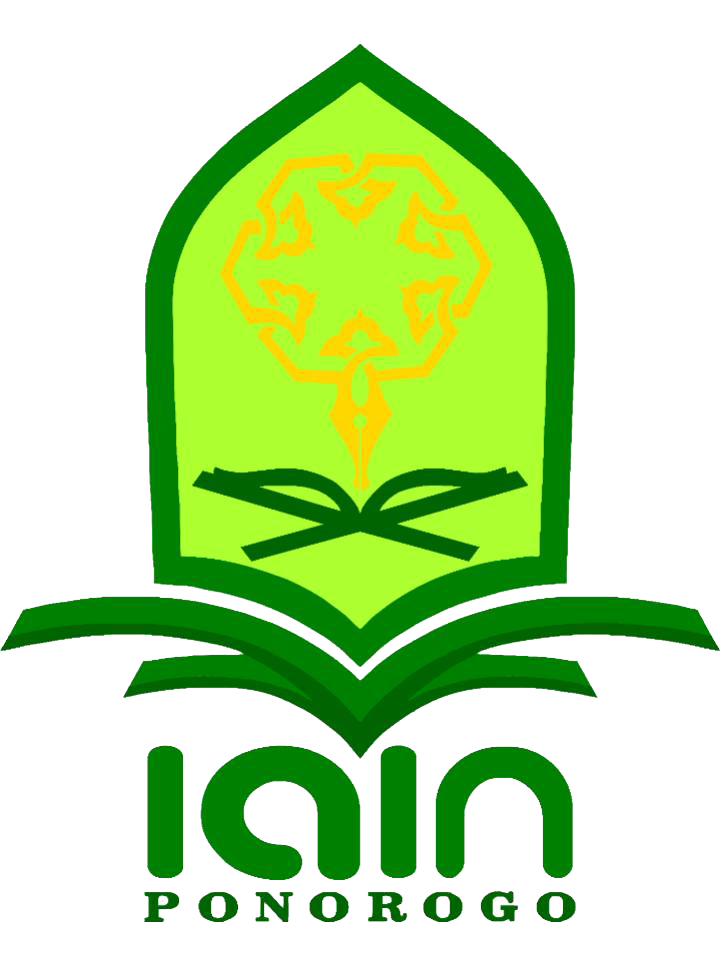 Integrative Science Education and Teaching Activity Journal
Jurusan Tadris IPA, Fakultas Tarbiyah dan Ilmu Keguruan, IAIN Ponorogo 
Jalan Pramuka No. 156, Ponorogo, Jawa Timur, Indonesia
Po. Box. 116 Kodepos 63471
email: insecta@iainponorogo.ac.id
Map Coordinate: Lat-7 ° 51'46 " Long 111 ° 29'32"