THE EFECTIVENESS OF UTILIZATION OF THE SCIENCE LABORATORY IN INTEGRATED SCIENCE LEARNING AT MTS UNGGULAN AL QODIRI 1 JEMBER
Winda Kuncorowati
(1*)
, Mohammad Wildan Habibi
(2)
, Choiriya Tri Mosrifa
(3)
, Mela Mahardika Ilafi
(4)
(1)&nbspUniversitas Islam Negeri (UIN) KH. Achmad Siddiq Jember, Jember, Indonesia
(2)&nbspUniversitas Islam Negeri (UIN) KH. Achmad Siddiq Jember, Jember, Indonesia
(3)&nbspUniversitas Islam Negeri (UIN) KH. Achmad Siddiq Jember, Jember, Indonesia
(4)&nbspUniversitas Islam Negeri (UIN) KH. Achmad Siddiq Jember, Jember, Indonesia
(*) Corresponding Author
Abstract
The purpose of this study was to determine the effectiveness of usingscience laboratories and the factors that affected the effectiveness of using science laboratories in supporting learning at Mts Unggulan Al-Qodiri 1 Jember. This research was a qualitative research. Data collection techniques in this study used observation guidelines and interview guidelines. The data obtained were from the results of interviews with one of the science teachers as well as the head of the laboratory at MTs Unggulan 1 Alqodiri Jember. The results showed that the use of the science laboratory at MTs Unggulan Al-Qodiri 1 Jember can be said to be effective in supporting learning in schools. This can be seen from the effectiveness of the use of science laboratories facilitated with complete equipment, it can be said to be 90%. The tools contained in MTs Unggulan Al-Qodiri 1 Jember are very effective in utilizing the Science Laboratory in Integrated Science Learning. Based on this explanation, the function of the laboratory as a means of strengthening students' understanding, increasing learning motivation and learning outcomes through science experiment at MTs Unggulan Al-Qodiri 1 Jember has beeneffective.
Keywords
Science Teaching, Pandemic, Online Learning.
References
Arham, Z., Fua, U., & Jumarddin, S. (2020). Pengaruh Pemanfaatan Laboratorium IPATerhadap Hasil Belajar Siswapada Mata Pelajaran IPAdi SMP Negeri 1 Wangi- Wangi. Kulidawa, (2), 61–64.
Kustiana, Asfia (2019) Pemanfaatan Laboratorium IPA Guna Mendukung Pembelajaran Siswa SMP N 1 Jatinom Klaten Tahun Ajaran 2018/2019. Other thesis, IAIN SALATIGA, http://e-repository.perpus.iainsalatiga.ac.id/id/eprint/6473
Lestari, A. W. (2012). Pengembangan Perangkat Pembelajaran IPA SMP Berbasis Kooperatif Tipe STAD Pada Tema Metamorfosis Di SMP Giki 3 Surabaya. Jurnal Pendidikan Sains, 1(1), 1–8. https://ejournal.unesa.ac.id/index.php/pensa/article/view/222/158
Lofland, John & Lyn.H.Lofland. (1984). Analyzing Social Settings. California: Wadsworth Publishing Company.
Moloeng, Lexi.J. (2004). Metodologi Penelitian Kualitatif. Bandung: Remaja Rosda karya.
Novianti, N. R. (2011). Kontribusi pengelolaan Laboratorium & Motivasi Belajar Siswa Terhadap Efektivitas Proses Pembelajaran. Jurnal Pendidikan, 3(1), http://jurnal.upi.edu/file/15-Nur_Raina_Novianti.pdf
Nur Raina Novianti. (2011). Kontribusi Pengelolaan Laboratorium Dan Motivasi Belajar Siswa Terhadap Efektivitas Proses Pembelajaran. Jurnal Saung Guru, 2(1), 158-166, http://jurnal.upi.edu/saung-guru/view/644/kontribusi-pengelolaan-laboratorium-dan-motivasi-belajar-siswa-terhadap-efektivitas-proses-pembelajaran-penelitian-pada-smp-negeri-dan-swasta-di-kabupaten-kuningan-provinsi-jawa-barat).html
Prayitno. (2009). Dasar-Dasar Teori Praktis Pendidikan. Gransindo.
Simalango A.N & Zainuddin M. (2008). Pengaruh pemakaian metode praktikum terhadap hasil belajar siswa pada pokok bahasan laju reaksi. Pendidikan Matematika Dan Sains, 3(1), 29–39.
Sisunandar, Ph.D. (2015). Perencanaan, Pengembangan, Dan Safety Laboratorium IPA. Pustaka Pelajar.
Yuliana, Halah, Y., & Taiyeb, A. M. (2017). Efektivitas Penggunaan Laboratorium Terhadap Motivasi dan Hasil Belajar IPA Peserta Didik SMPN 3 Palakka Kabupaten Bone. Jurnal Nalar Pendidikan, 5(1), 39–45, https://doi.org/10.26858/jnp.v5i1.3278
DOI:
https://doi.org/10.21154/insecta.v2i2.3287
Refbacks
There are currently no refbacks.
Copyright (c) 2021 Winda Kuncorowati, Mohammad Wildan Habibi, Choiriya Tri Mosrifa, Mela Mahardika Ilafi

This work is licensed under a
Creative Commons Attribution-NonCommercial 4.0 International License
.
Indexed by:
- Moraref
- Crossref
- Garuda
____________________________________________________________________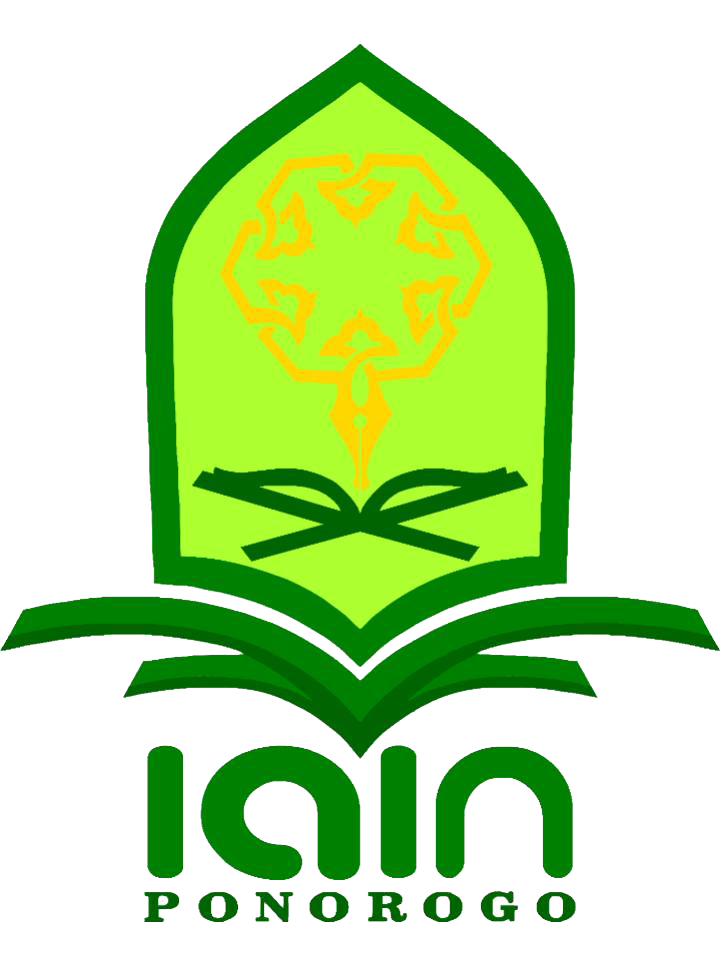 Integrative Science Education and Teaching Activity Journal
Jurusan Tadris IPA, Fakultas Tarbiyah dan Ilmu Keguruan, IAIN Ponorogo 
Jalan Pramuka No. 156, Ponorogo, Jawa Timur, Indonesia
Po. Box. 116 Kodepos 63471
email: insecta@iainponorogo.ac.id
Map Coordinate: Lat-7 ° 51'46 " Long 111 ° 29'32"