ANALYSIS OF JUNIOR HIGH SCHOOL STUDENTS ABILITY IN WORKING ON HOTS PROBLEM POINTS ON VIBRATION AND WAVE MATERIAL
Zelda Akhirmaini
(1*)
, Milla Rulisa
(2)
, Raudhatul Jannah
(3)
, Fitri Anita
(4)
, Ahmad Walid
(5)
(1)&nbspUniversitas Fatmawati Sukarno Bengkulu, Indonesia
(2)&nbspUniversitas Fatmawati Sukarno Bengkulu, Indonesia
(3)&nbspUniversitas Fatmawati Sukarno Bengkulu, Indonesia
(4)&nbspUniversitas Fatmawati Sukarno Bengkulu, Indonesia
(5)&nbspUniversitas Bengkulu, Indonesia
(*) Corresponding Author
Abstract
High-level thinking skills are not only established in the cognitive aspect but are able to improve the skills and effective aspects of students. One of the things that is applied to improve the ability to think at a high level is to submit tests for HOTS ( Higher Order Thinking Skills) problem, Given to students to know how much students are able to do and solve problems not only completing but students are required to understand the problems given. This research used quantitative deriftive research design. The data was analyzed using descriptive percentages. Calculate the individual grade of each student of grade VIII A Junior High School 05 Bengkulu City. The results showed that the ability of students of class VIII A Junior High School 05 Kota Bengkulu in working on HOTS problem items on vibration and wave material was in a very low category with a total average of 24.90 of the HOTS issues given. This means that students of class VIII A Junior High School 05 Bengkulu City have not been able to work on HOTS problems on vibration and wave material.
Keywords
Ability Analysis, HOTS, Vibrations and Waves
References
Dinda Amalia, & Windia Hadi. (2020). Analisis Kesalahan Siswa Dalam Menyelesaikan Soal Hots Berdasarkan Kemampuan Penalaran Matematis. Transformasi : Jurnal Pendidikan Matematika dan Matematika, 4(1), 219–236. https://doi.org/10.36526/tr.v4i1.904
Gais, Z., & Afriansyah, E. A. (2018). Analisis Kemampuan Siswa Dalam Menyelesaikan Soal High Order Thinking Ditinjau Dari Kemampuan Awal Matematis Siswa. Mosharafa: Jurnal Pendidikan Matematika, 6(2), 255–266. https://doi.org/10.31980/mosharafa.v6i2.313
Intan, F. M., Kuntarto, E., & Alirmansyah, A. (2020). Kemampuan Siswa dalam Mengerjakan Soal HOTS (Higher Order Thinking Skills) pada Pembelajaran Matematika di Kelas V Sekolah Dasar. JPDI (Jurnal Pendidikan Dasar Indonesia), 5(1), 6. https://doi.org/10.26737/jpdi.v5i1.1666
Jayusman, I., & Shavab, O. A. K. (2020). Aktivitas Belajar Mahasiswa Dengan Menggunakan Media Pembelajaran Learning Management System (Lms) Berbasis Edmodo Dalam Pembelajaran Sejarah. Jurnal Artefak, 7(1), 13. https://doi.org/10.25157/ja.v7i1.3180
Lukum, A. (2015). Evaluasi program pembelajaran IPA SMP menggunakan model countenance stake. Jurnal penelitian dan evaluasi pendidikan, 19(1), 25-37.
Mahmudah, W. (2018). Analisis Kesalahan Siswa dalam Menyelesaikan Soal Matematika Bertipe Hots Berdasar Teori Newman. Unsida Journal of Mathematics and Computer Science, 4(2), 49–56.
Widhiyani, I. A. N. T., Sukajaya, I. N., & Suweken, G. (2019). Pengembangan Soal Higher Order Thinking Skills Untuk Pengkategorian Kemampuan Pemecahan Masalah Geometri Siswa Smp. Jurnal Pendidikan dan Pembelajaran Matematika Indonesia, 8(2), 68–77. https://doi.org/10.23887/jppm.v8i2.2854
Amalia, R. S., Mering, A., & Astuti, I. EVALUASI PEMBELAJARAN IPA DI SEKOLAH MENENGAH PERTAMA NEGERI 4 MEMPAWAH HILIR. Jurnal Pendidikan dan Pembelajaran Khatulistiwa, 8(9).
Bernard, M., Nurmala, N., Mariam, S., & Rustyani, N. (2018). Analisis kemampuan pemecahan masalah matematis siswa SMP kelas IX pada materi bangun datar. SJME (Supremum Journal of Mathematics Education), 2(2), 77-83.
Husnawati, A., Hartono, H., & Masturi, M. (2019). Pengembangan Soal Higher Order Thinking Skill (HOTS) Fisika Kelas VIII SMP Materi Gerak Pada Benda. UPEJ Unnes Physics Education Journal, 8(2), 133-140.
Sakina, N., Nurmawati, S., Sarawati, Y., & Walid, A. (2021). EVALUASI PEMBELAJARAN DARING TERHADAP MATA KULIAH STATISTIKA IPA IAIN BENGKULU. Academy of Education Journal, 12(1), 149-157.
Prihatiningih, N., Awalia, P. J., Oktavia, I., Walid, A., Kusuma, R. G. T., & Hadiwinarto, H. (2021). ANALISIS PERBANDINGAN TINGKAT KESULITAN BUTIR SOAL UJICOBA UN-IPA DARI SMPN 05 KOTA BENGKULU DAN DINAS PENDIDIKAN KOTA BENGKULU TAHUN 2019/2020. EDUPROXIMA: Jurnal Ilmiah Pendidikan IPA, 3(2), 72-76.
Paringin, S., Mata, P., & Ipa, P. (2016). Analisis Kemampuan Berpikir Kritis Siswa Kelas Ix. Prosiding Konferensi Nasional Penelitian Matematika Dan Pembelajarannya, 2006, 179– 186.
Mawardi, A. V., Yanti, A. W., & Arrifadah, Y. (2020). Analisis proses berpikir siswa dalam menyelesaikan soal hots ditinjau dari gaya kognitif. JRPM (Jurnal Review Pembelajaran Matematika), 5(1), 40-52.
Amarila, R. S., Habibah, N. A., & Widiyatmoko, A. (2014). Pengembangan alat evaluasi kemampuan berpikir kritis siswa pada pembelajaran ipa terpadu model webbed tema lingkungan. Unnes Science Education Journal, 3(2).
DOI:
https://doi.org/10.21154/insecta.v2i2.3448
Refbacks
There are currently no refbacks.
Copyright (c) 2021 Zelda Akhirmaini, Milla Rulisa, Raudhatul Jannah, Fitri Anita, Ahmad Walid

This work is licensed under a
Creative Commons Attribution-NonCommercial 4.0 International License
.
Indexed by:
- Moraref
- Crossref
- Garuda
____________________________________________________________________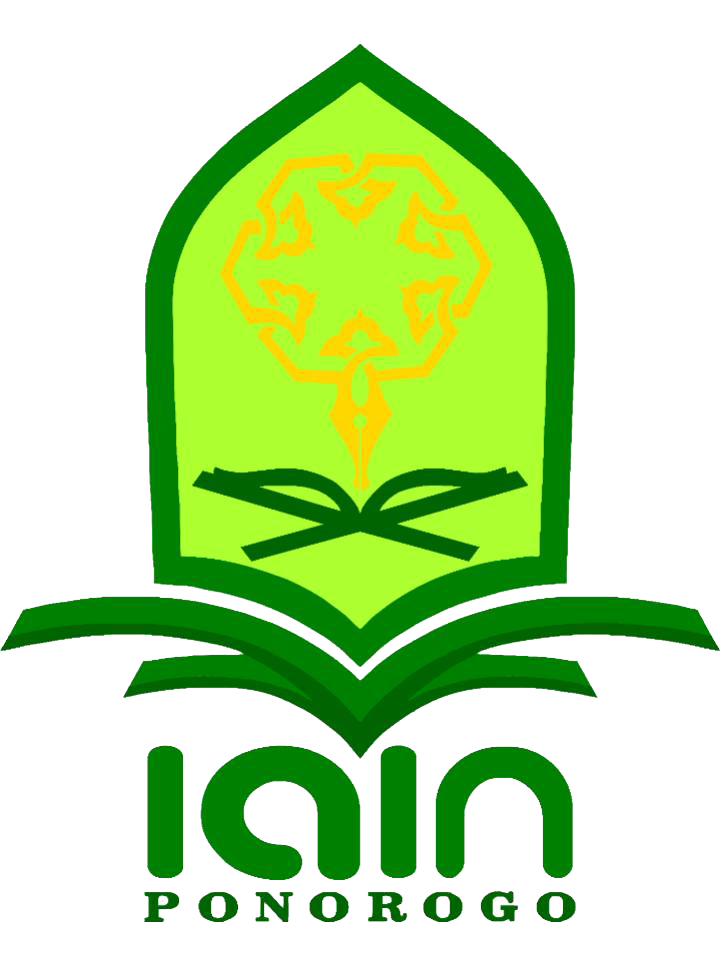 Integrative Science Education and Teaching Activity Journal
Jurusan Tadris IPA, Fakultas Tarbiyah dan Ilmu Keguruan, IAIN Ponorogo 
Jalan Pramuka No. 156, Ponorogo, Jawa Timur, Indonesia
Po. Box. 116 Kodepos 63471
email: insecta@iainponorogo.ac.id
Map Coordinate: Lat-7 ° 51'46 " Long 111 ° 29'32"