DEVELOPMENT OF ECLIPSE CROSSWORD ASSISTED CROSSWORD LEARNING MEDIA IN DIGESTIVE SYSTEM MATERIALS IN JUNIOR HIGH SCHOOL
Diana Rohma Wati
(1*)
, Andi Suhardi
(2)
(1)&nbspUniversitas Islam Negeri Kiai Haji Achmad Siddiq Jember, Indonesia
(2)&nbspUniversitas Islam Negeri Kiai Haji Achmad Siddiq Jember, Indonesia
(*) Corresponding Author
Abstract
This study aims to produce a product of learning media, namely crossword puzzles assisted by eclipse crossword on the Digestive System material conducted at MTs Walisongo Wonokerto Lumajang. Operationally, the objectives are broken down into two, namely describing the validity of the eclipse crossword-assisted learning media on the digestive system material and describing the students' responses to the eclipse crossword-assisted learning media on the digestive system material. This type of research is a research and development (Research and Development) Borg and Gall model using 7 steps, namely: Research and Information Collection, Planning, Develop Preliminary form of Product, Preliminary Field Testing, Main Product Revision, Main Field Testing, and Operational Product Revision . Based on the results of the validation analysis from material experts, media experts and practitioner experts, it shows that the percentage of the validity of each assessment is 96.5%, 94.5% and 95% with an average value from the experts which is 95% which these results include in the "Very Valid" category, while the results of the analysis of the limited-scale trial and large-scale trials resulted in a score of 87% and 88% which resulted in an average of 88%, this value was included in the "Very Interesting" criteria.
Keywords
Learning Media; Digestive System; Eclipse Crossword Assisted Crossword
References
Ekanara, Bambang, Yusuf H, A, dan Hamdiyati, Y. (2018). Hubungan Kemampuan Penalaran dengan Keterampilan Argumentasi Siswa pada Konsep Sistem Pencernaan Melalui PBL (Problem Based Learning). Biodidaktika: Jurnal Biologi dan Pembelajarannya, 13(2).45-54.
Kholidia, Nurul, Adhani, Dwi N., dan Fitroh, S. F. (2020). Pengembangan Lampu Warna terhadap Perkembangan Kognitif Anak Kelompok A di TK PGRI 1 Bancaran. Jurnal PG-PAUD Trunojoyo : Jurnal Pendidikan dan Pembelajaran Anak Usia Dini, 7 (1).
Nurhasanah dan Hijatul F.(2019). Pengembangan Game Monopoli Zat Aditif danTekanan Zat Padat Menggunakan Adobe Flash Terhadap PemahamanKonsep IPA Kelas VIII.NATURAL SCIENCE: Jurnal Penelitian Bidang IPAdan Pendidikan IPA, 5 (2).
Sababalat, D.F., Leony Sanga L.P., dan Sormin, E.(2021).Efektivitas Pemanfaatan Media Pembelajaran Teka-Teki Silang Online Terhadap Peningkatan Minat Belajar Siswa.Edumatsains, 6(1). 207-218.
Saputra, Apri Bayu. (2017). "Pengembangan Media Pembelajaran dilengkapi Teka-Teki Silang Berbasis Flash pada Materi Sistem Gerak Manusia Kelas Xi SMA/MA". Skripsi Sarjana Fakultas Tarbiyah dan Keguruan Universitas Islam Negeri Raden Intan Lampung, Lampung.
Saputra, Putu M A., I Made A.W., dan I Ketut R.A. (2016). Film Animasi Pembelajaran Sistem Pencernaan Manusia pada Kelas VIII SMP Negeri 3 Banjar Tahun Ajaran 2015/2016. KARMAPATI, 5 (2).
Setiawan, Deni Y, Siti Mujilahwati, dan Munif. (2017). Game Teka-Teki Silang untuk Anak Informatika Berbasis Androin.J-TIIES, 1(1).
Sugiyono. (2015).Metode Penelitian Pendidikan (Pendekatan Kuantitatif, Kualitatif dan R&D). Bandung: Alfabeta.
Sumiharsono, Rudi dan Dedy A.(2017). Media Pembelajaran. Jember: Pustaka Abadi.
Supriyono. (2018). Pentingnya Media Pembelajaran untuk Meningkatkan Minat Belajar Siswa SD. Edustream: Jurnal Pendidikan Dasar, 2 (1).
Ulfayanti, Nur. (2017). "Pengembangan Media Permainan Edukatif Teka-Teki Silang (TTS) pada Mata Pelajaran Biologi Kelas XI Di SMA Negeri 12 Makassar". Skripsi Sarjana Fakultas Tarbiyah dan Keguruan Universitas Islam Negeri Alauddin Makassar, Makasar.
Utami, Nanda Siti A. (2018). "Pengembangan Media Pembelajaran Game Edukatif Teka-Teki Silang Akuntansi Berbasis Android sebagai upaya Peningkatan Aktivitas Belajar Siswa Kelas X Akuntansi 2 SMK Negeri 2 Magelang Tahun Ajaran 2017/2018". Skripsi Sarjana Fakultas Ekonomi Universitas Negeri Yogyakarta, Yogyakarta.
Wirani, Nency D. (2018). Pengembangan Alat Evaluasi Berbantu Media Teka-Teki Silang pada Mata Pelajaran Marketing Kompetensi Dasar Menerapkan Promosi Produk Di SMK Ketintang.Jurnal Pendidikan Tata Niaga (JPTN), 6 (4).
Zaskia, Auva R., Refirman Djamahar, dan Rusdi. (2019). Pengaruh Pembelajaran Berbasis Masalah menggunakan Media Sosial E-Learning terhadap Hasil Belajar Siswa Sekolah Menengah pada Sistem Pencernaan.JPBIO, 4(1).21-28.
DOI:
https://doi.org/10.21154/insecta.v3i1.3868
Refbacks
There are currently no refbacks.
Copyright (c) 2022 Diana Rohma Wati, Andi Suhardi

This work is licensed under a
Creative Commons Attribution-NonCommercial 4.0 International License
.
Indexed by:
- Moraref
- Crossref
- Garuda
____________________________________________________________________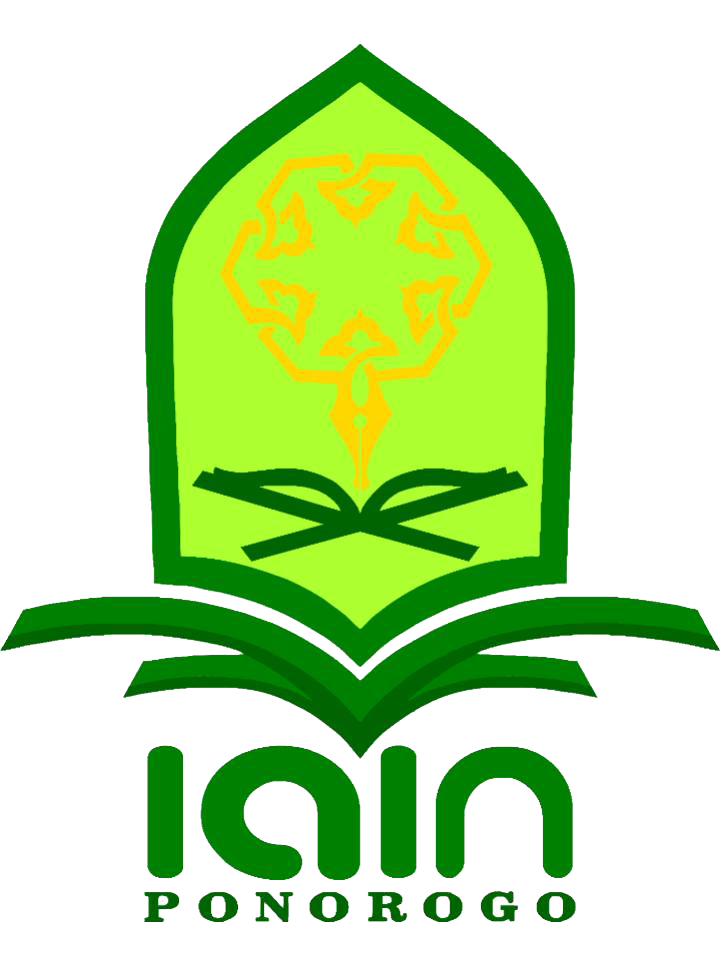 Integrative Science Education and Teaching Activity Journal
Jurusan Tadris IPA, Fakultas Tarbiyah dan Ilmu Keguruan, IAIN Ponorogo 
Jalan Pramuka No. 156, Ponorogo, Jawa Timur, Indonesia
Po. Box. 116 Kodepos 63471
email: insecta@iainponorogo.ac.id
Map Coordinate: Lat-7 ° 51'46 " Long 111 ° 29'32"