WORKSHEET BASED ON SOCIOSCIENTIFIC ISSUES TO IMPROVE ANALYTICAL SKILL
Ulvy Shellyana Arifin
(1*)
, Hanin Niswatul Fauziyah
(2)
(1)&nbspInstitut Agama Islam Negeri (IAIN) Ponorogo, Indonesia
(2)&nbspInstitut Agama Islam Negeri (IAIN) Ponorogo, Indonesia
(*) Corresponding Author
Abstract
The research was intended to develop the worksheet  based on socioscientific issues that test expedibility, practical and effective in development the ability to think analytically of learners. The research site was conducted at SMPN 4 Ponorogo. The research method used research and development, with implementing research model of brog and gall. The research tools used were expert validation analysis sheets, assessments response and so on are used to test analytical thinking. And then the data treated was analyzed quantitatively as well as descriptive. Research results suggested that the product was worthy of using in the learning process. The product was also practical and effective in using to improve the ability of student analytical thought
Keywords
Worksheet, Socioscientific Issues , Improve Analytically Skill
References
Afdareza, Melva Yola, Zuhri, and Sakur. 2018. "Pengembangan Rpp Dan Lkpd Matematika
Dengan Penerapan Pembelajaran Berdasarkan Masalah Pada Materi Prisma Dan Limas
Kelas Viii Smp." Jurnal Online Mahasiswa Fakultas Keguruan dan Ilmu Pendidikan
Universitas Riau: 1–9.
Astriani, Dyah, Herawati Susilo, Hadi Suwono, and Betty Lukiati. 2017. "Profil
Keterampilan Berpikir Analitis Mahasiswa Calon Guru Ipa Dalam Perkuliahan Biologi
Umum." Jurnal Penelitian Pendidikan IPA 2(2): 66–70.
Dendir, Seife, Alexei G. Orlov, and John Roufagalas. 2019. "Do Economics Courses Improve
Students' Analytical Skills? A Difference-in-Difference Estimation." Journal of
Economic Behavior and Organization 165: 1–20.
https://doi.org/10.1016/j.jebo.2019.07.004.
jowita, v., N. 2017. "Pengembangan Lembar Kerja Peserta Didik (Lkpd) Menggunakan
Model Problem Based Learning Pada Tema 4 Sehat Itu Penting Sebtema 3 Lingkungan
Sehat Di Kelas V Sd Negeri 55/I Sridadi."
rahayu, arum putri. 2015. "Menumbuhkan Bahasa Indonesia Yang Baik Dan Benar Dalam
Pendidikan Dan Pengajaran." jurnal paradigma 2(1).
Sulastri, Sulastri, and Faninda Novika Pertiwi. 2020. "Problem Based Learning Model
Through Constextual Approach Related With Science Problem Solving Ability of Junior
High School Students." INSECTA: Integrative Science Education and Teaching Activity
Journal 1(1): 50.
Sulistyono, Yunus. 2015. "PENYUSUNAN MEDIA PEMBELAJARAN POSTER
BERBASIS TEKS : STUDI KASUS MEDIA PEMBELAJARAN POSTER KARYA
MAHASISWA SEMESTER 5 PENDIDIKAN BAHASA INDONESIA UMS." varia
pendidikan 27(2): 208–15.
Susiawan, Ending. 2013. "Pengembangan Perangkat Pembelajaran Mengoperasikan Sistem
Operasi Komputer Berdasarkan Masalah Di Kelas X TEI SMK Negeri 2 Lamongan."
Jurnal Pendidikan Elektro 2(2): 545–54.
Zeidler, Dana L., and Bryan H. Nichols. 2009. "Socioscientific Issues: Theory and Practice."
Journal of Elementary Science Education 21(2): 49–58.
zeidler L, Dana & Nichols h, Bryan. 2009. "Theory and Practice." Journal of the American
Medical Association 21(2): 49–58.
DOI:
https://doi.org/10.21154/insecta.v2i2.3492
Refbacks
There are currently no refbacks.
Copyright (c) 2021 Ulvy Shellyana Arifin, Hanin Niswatul Fauziyah

This work is licensed under a
Creative Commons Attribution-NonCommercial 4.0 International License
.
Indexed by:
- Moraref
- Crossref
- Garuda
____________________________________________________________________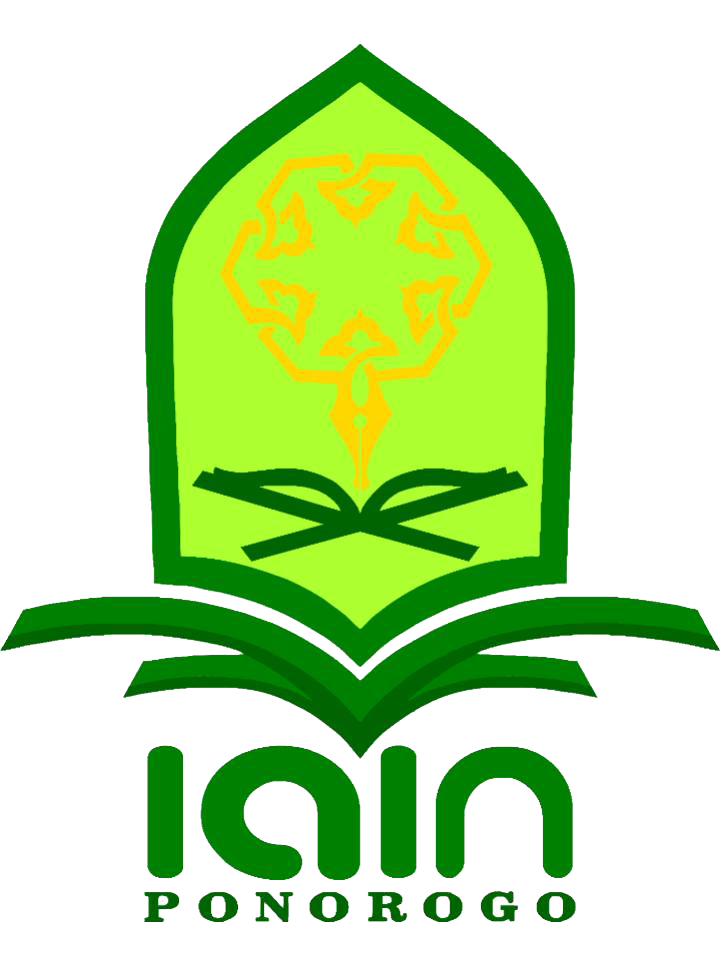 Integrative Science Education and Teaching Activity Journal
Jurusan Tadris IPA, Fakultas Tarbiyah dan Ilmu Keguruan, IAIN Ponorogo 
Jalan Pramuka No. 156, Ponorogo, Jawa Timur, Indonesia
Po. Box. 116 Kodepos 63471
email: insecta@iainponorogo.ac.id
Map Coordinate: Lat-7 ° 51'46 " Long 111 ° 29'32"